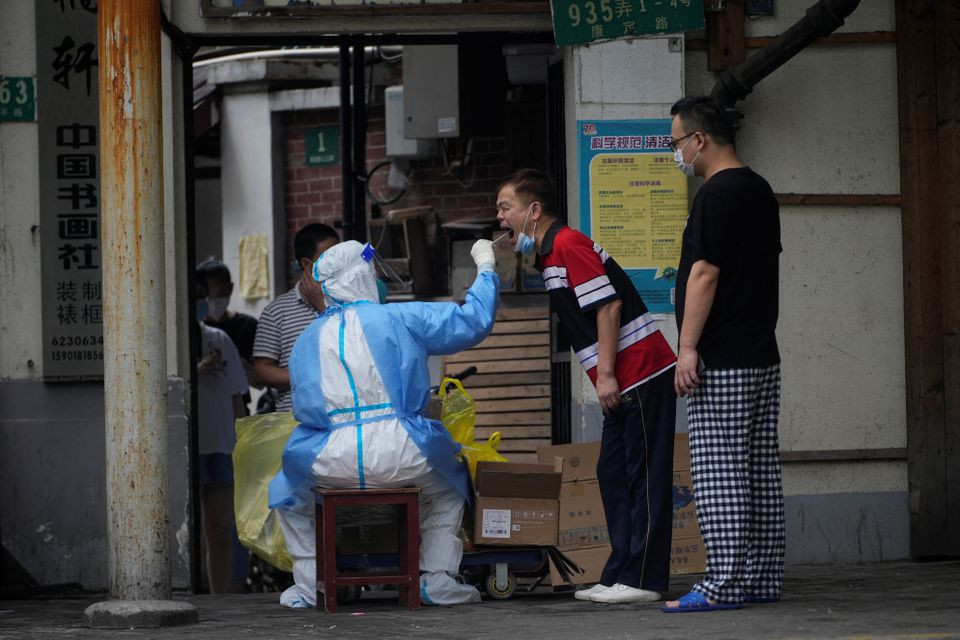 BEIJING: Every day, hazmat-suited personnel in China shove plastic needles down the throats of millions of people, resulting in containers bursting at the seams with medical waste, which has become the environmental and economic cost of a zero-Covid agenda.
China would be the last massive economy dedicated to eradicating infections at all costs.
When only a few cases are found, the most typical weapon in an anti-virus armoury is near-daily testing, which also includes snap lockdowns and forced exclusion zones.
Hundreds of millions of individuals are being swabbed every two or three days, with cities from Beijing to Shanghai, Shenzhen to Tianjin housing an archipelago of temporary testing kiosks.
Mass testing appears to be here to stay, with Chinese officials claiming that zero-Covid has saved the world's most populous country from a public health disaster.
Experts, however, warn that the method, which provides political legitimacy to the ruling Communist Party, results in a sea of dangerous trash and a growing fiscal burden for local governments, which must invest tens of billions of dollars to sustain the system.