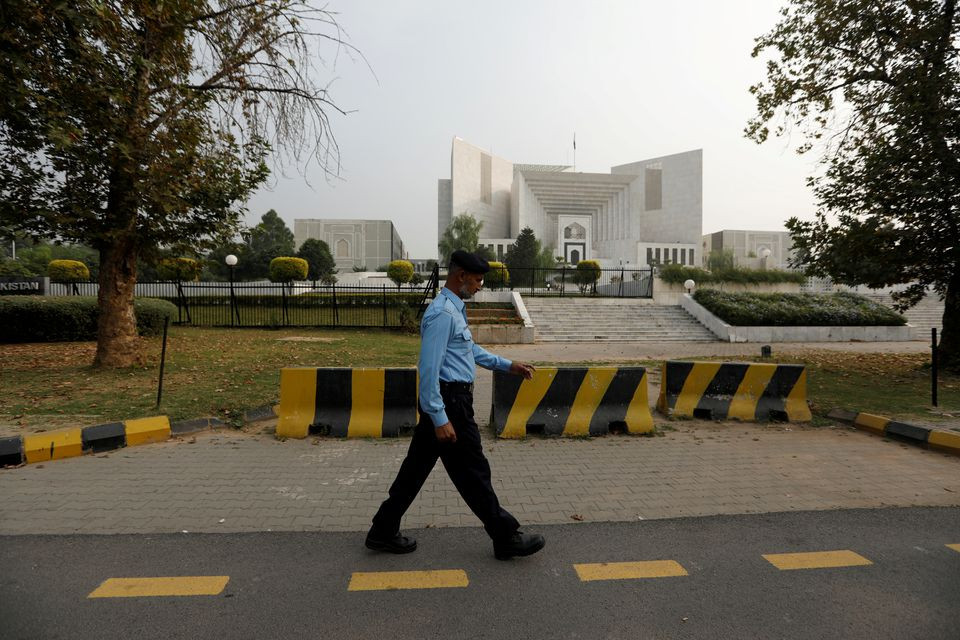 ISLAMABAD: A three-member bench of the Supreme Court (SC) will hear Pakistan Tehreek-e-Insaf's (PTI) petition against the new delimitation plan in the second week of June.
The top court has ordered the Registrar's Office to put a number on the former ruling party's application.
Justice Ijazul Ahsan and Justice Muneeb Akhtar issued the order.
Previously, the party's plea against fresh delimitation was turned down by the apex court's Registrar Office as it did not approach the relevant forum for the matter despite having the opportunity to do so. Another objection was that the petition lacked the required certificates.
Former federal minister for information and broadcasting Fawad Chaudhry, prior to the submission of the petition, had announced that they were challenging the Election Commission of Pakistan's (ECP) decision to carry out delimitation of constituencies, which is only possible when there is a fresh census.
He had added that any delimitation without a fresh census would be a violation of the Constitution of Pakistan.
The senior PTI leader had also accused the ECP of deliberately trying to make the electoral process controversial.
The petition, therefore, asked for the ECP to consider the delimitation carried out in 2018 as final until a new census takes place in Pakistan.