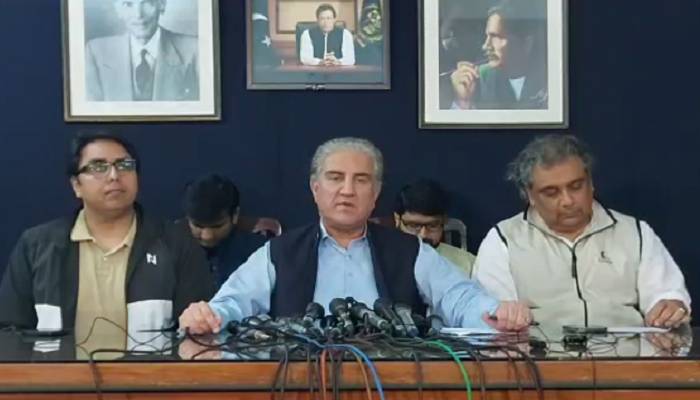 PTI sharply responded and criticised the ruling coalition for its decision to boycott the Supreme Court's hearing on the election of the Punjab chief minister after the court denied the request to constitute a full bench.
Earlier, Maulana Fazlur Rehman, the leader of the JUI-F, declared that the PDM would ignore all judicial verdicts if the SC didn't appoint a full court because we wouldn't appear before the three-member panel.
Fazl declared, "We boycott the apex court's hearings," adding that the coalition government doesn't want any institution interfering with its affairs.
PTI Vice President Shah Mahmood Qureshi described it as an attack on the judiciary by the executive during a late-night press conference.The public would reject those who have disregarded the SC's ruling, he declared. "Today, Pakistan Democratic Movement (PDM) has challenged the constitution."
When the SC published its rulings in their favour, Qureshi claimed that sweets were given around the nation. However, the PDM has since turned against the judges."We can talk with them about the need for reforms, how to have transparent elections, and how to rebuild the Election Commission's reputation. We don't have a personal grudge towards anyone, he insisted.