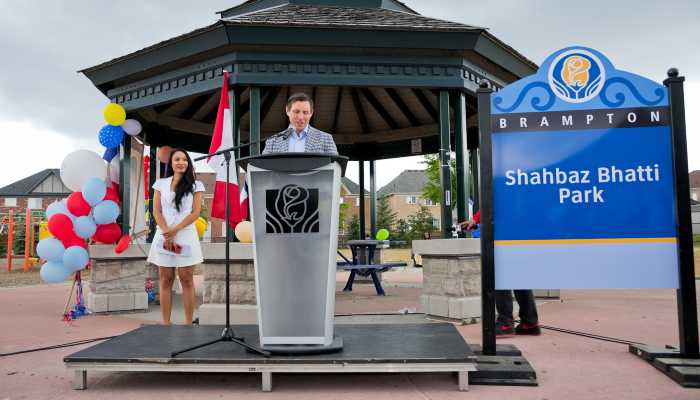 Former Pakistani minister for minority issues Shahbaz Bhatti was slain in the nation's capital in 2011, and Brampton, Canada's mayor Patrick Brown has named a park in his honour.
The "Shahbaz Bhatti Park" was officially opened by Brampton Mayor Patrick Brown, who also recognised the contributions of the former Pakistani minister.
Shahbaz Bhatti Park in Brampton is now officially open, which makes me pleased. a real representation of religious liberty. We will always remember Shahbaz's legacy, bravery, and sacrifice, declared Patrick Brown in his remarks.

The city of Brampton administration also honoured and praised Shahbaz Bhatti's efforts to promote religious harmony.
The municipal administration issued a statement on Twitter that read, "This park honours his memory and serves as a reminder of the significance of interfaith harmony, acceptance, and tolerance within communities like Brampton."The first Christian member of Congress was Shahbaz Bhatti, who joined the PPP government in 2008 as a federal minister.
He was, however, fatally shot in Islamabad in 2011 by unidentified gunmen.
Following the attack on Shahbaz Bhatti, the TTP (Tehreek-e-Taliban Pakistan) claimed responsibility due to an alleged blasphemy issue.