The annual Urs (death anniversary) of Hazrat Shah Hussain, also known as Madhu Lal Hussain, was designated as a holiday in Lahore on Monday by the Punjab government.
A local holiday in the Lahore District will be held on March 11, 2023 (Saturday), in honour of Hazrat Madhu Lal Hussain's (R.A. ), according to a notice released by the provincial government's Services and General Administration Department.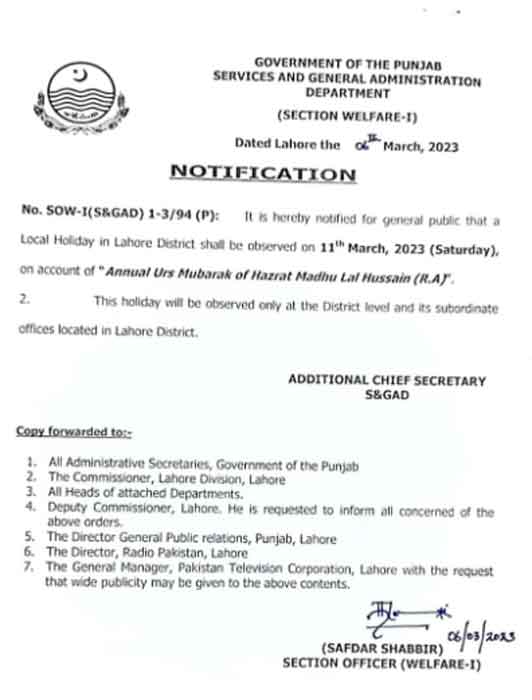 The statement stated that only districts and their subordinate offices in the Lahore district will celebrate the holiday.