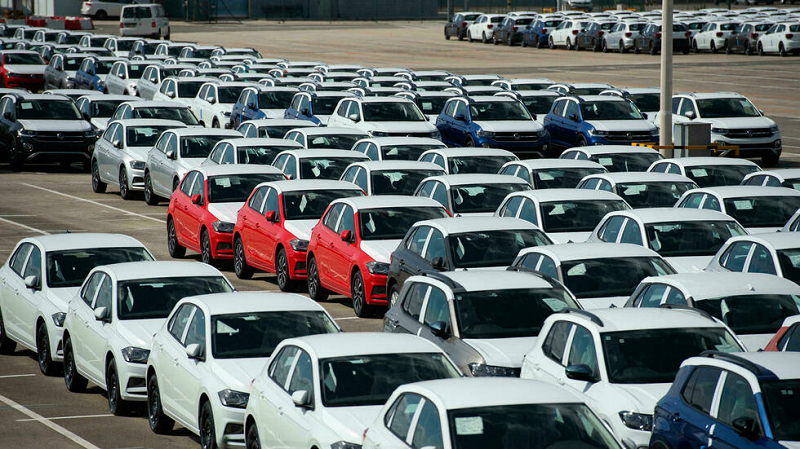 ISLAMABAD: The local car assemblers have reimbursed Rs4 billion to the customers on account of late delivery of vehicles under the Automotive Industry Development and Export Plan 2021-26.
The late delivery of cars has been a common practice by the local car assemblers of Pakistan.
The government of Pakistan Muslim League-Nawaz (PML-N) in 2016 introduced a policy to break the cartels automobile assemblers by offering incentives for new entrants.
This resulted in establishment of several new car manufacturing plants all over Pakistan however, the practice of late delivery of cars by all manufacturers continues to this day.
Meanwhile, the Pakistan Tehreek-e-Insaf (PTI) government also offered tax incentives to existing car manufacturers under the Automotive Industry Development and Export Plan 2021-26 (AIDEP 2021-26).
These incentives were meant to cut prices of local cars however, the companies not only availed the tax offer, but also hiked the rates of cars several times to inflate profits and uplift earnings from the customers.
The PTI government proposed to set up price regulatory board to fix the prices of cars but the idea could not be materialised.
During a meeting held on Friday, Engineering Development Board (EDB) CEO informed Federal Minister for Industries and Production Makhdoom Syed Murtaza Mahmud that eight licenses had been issued to electric vehicle based original equipment manufacturers (OEMs) for the production of two wheelers and three wheelers in Pakistan.
He noted that payments amounting to Rs4 billion had been reimbursed to consumers for late delivery of vehicles under the consumer protection clause of AIDEP 2021-26. He stated that despite the outbreak of the pandemic, 215,776 units of cars including jeeps, SUVs, and LCVs were locally manufactured last year and a target of 300,000 locally produced cars would be achieved this year.
Mahmud held a briefing session on the automobile industry on Friday.
The EDB CEO gave an overview of the automobile sector of Pakistan vis-a-vis two broad-spectrum policies including Automobile Development Policy 2016-2021 (ADP 2016-21) and the recently launched policy ie Auto Industry Development and Export Policy (AIDEP) 2021-2026.
The minister was briefed that the ADP 2016-21 incentivised entrance of seven new auto players in the market while AIDEP 2021-26 was focused on value addition in the auto manufacturing by 30%, bi-annual update of SRO 693 and exports targets for auto parts as well as CBUs.
Moreover, he added that it was aimed at promoting adoption of safety regulations through legislation and promoting electric vehicles and new technologies in the auto industry. The minister noted that the new policy would accelerate the growth and development of the automotive industry together with the quality and indigenisation of the industry.
He also directed the EDB to lay out a plan to curb the issue of own-money so that consumers could get vehicles timely at justified prices.