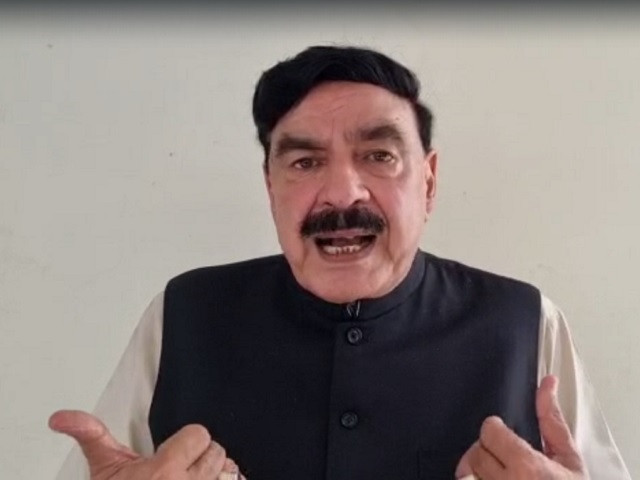 RAWALPINDI: On Saturday, Sheikh Rashid, a former interior minister, advised the "establishment" to "stay away" from tomorrow's Punjab by-elections.
The leader of the Pakistan Tehreek-e-Insaf (PTI) ally Awami Muslim League (AML) made the comments in a video message prior to the July 17 (tomorrow) by-elections for the 20 seats in the Punjab Assembly that became vacant after the Election Commission de-seated 25 PTI MPAs.
The nation "will not allow any type of bullying, harassment, or rigging," he continued, adding that "the establishment must prove itself as neutral in tomorrow's election."The AML head declared, "If the country votes for Imran Khan, they should not be prevented." In addition, he issued a warning: "Should their progress be obstructed, then this nation will experience a fire so great that it will consume everyone."
The nation should make the decision, he continued, and no other party should be permitted to interfere. He was referring to the importance of the by-elections.
Rashid added his thoughts to the recent Supreme Court (SC) decision and added a note about the National Assembly deputy speaker's decision to throw out the no-trust resolution against former prime minister Imran Khan.
The SC had noted that President Arif Alvi, former Premier Imran, and other PTI leaders had broken the sacred trust of exercising authority.
The former minister claimed that those who are applying Article 6 (high treason) against Imran Khan "lack the basic sensibility to grasp that this is only a supplementary note, not the SC's judgement." On the basis of a small number of votes, "they [the current government] have been forced upon the people,"