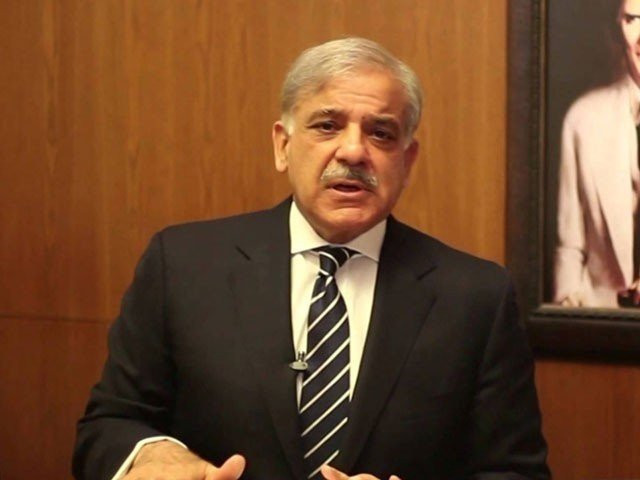 LAHORE: Pakistan Muslim League-Nawaz (PML-N) President Shehbaz Sharif on Saturday said the attack by PTI supporters on Sindh House was a sign of "fascist mentality and of defeat" as the party resorted to throwing stones and breaking windows instead of contesting the opposition in the National Assembly. 
In response to the attack on the Sindh House yesterday, Shehbaz – who serves as Leader of the Opposition in Parliament – said PTI's 'attack' on the Sindh House and on its own party members – who were present at the premises – was proof that the no-trust motion against the incumbent government would be successful and Prime Minister Imran Khan 'was admitting defeat'.
The PML-N president maintained that doing politics in such a manner was "negative, criminal and unconstitutional thinking".
Shehbaz added that the premier had entered "container mode", referring to the 2014 storming of the Parliament and the Pakistan Television Corporation (PTV) building.
He alleged that the attack on members of the National Assembly was a conspiracy by PM Imran to push the country towards a "civil war".
"The government should refrain from lawlessness," he warned, adding that Imran would be held accountable for damage to any government building or political workers and leaders.
The ruling Pakistan Tehreek-e-Insaf (PTI) lawmakers and workers on Friday stormed the Sindh House in Islamabad in protest against the dissident members of the ruling party, who were staying inside the building.
The PTI lawmakers and workers forcibly entered the building located in the Red Zone of the federal capital just days before the voting on the joint opposition's no-trust motion against Prime Minister Imran Khan.
PTI MNAs, Faheem Khan and Ataullah, along with a group of charged party workers entered the Sindh House, knocking down a gate and shouting slogans and holding Lotas (spouted globulars) in their hands to symbolise turncoats.