The users of WhatsApp, which is owned by Meta, will soon experience yet another major version that will make chatting with their loved ones easier and more enjoyable.
Voice notes can now be shared through status updates on the instant messaging app.
The Google Play Beta Program is releasing the new update, which brings the version up to 2.23.2.8. However, for the time being, only a small number of beta testers may access this function, and regular users will have to wait for a subsequent upgrade to use it.
With the use of this function, users could "publish a voice note as a status update with a specific audience determined inside your privacy settings."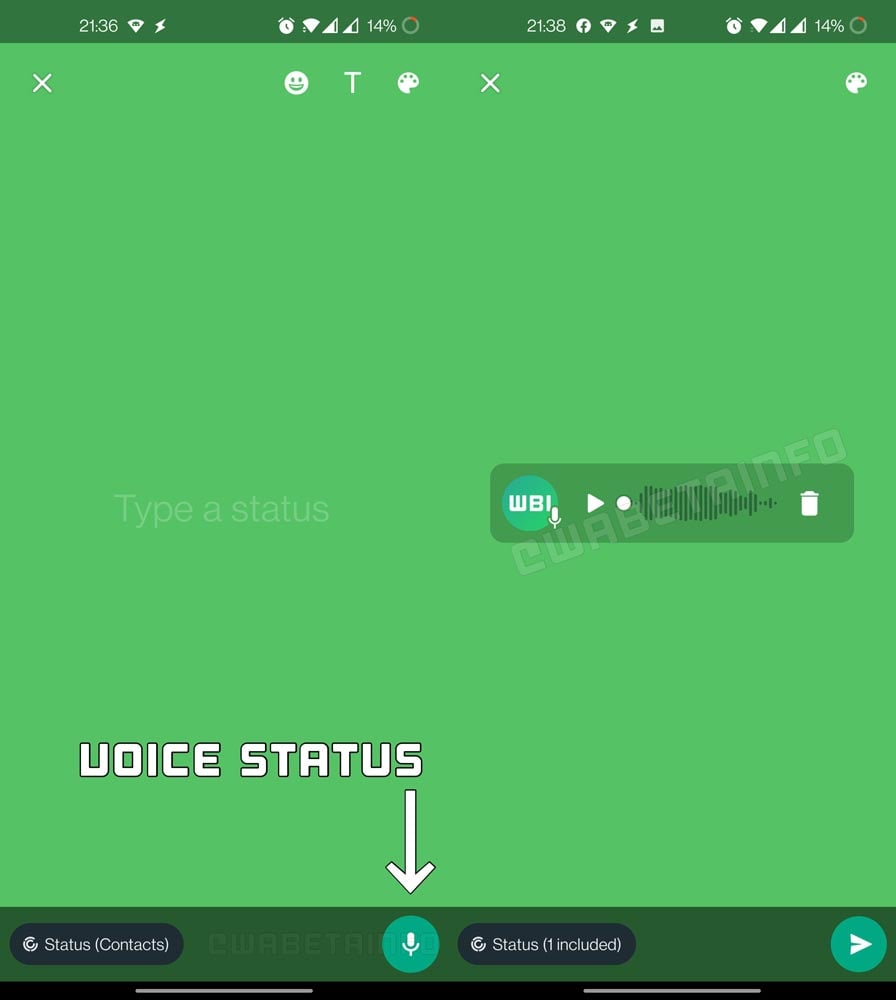 Users can exchange voice notes as status updates by "accessing the capability within the text status area, in case it is enabled for them," as it is demonstrated in the screenshot above.
The users have more control over their voice recordings because they have the option to delete a recording before sharing it. The longest amount of time a voice note can be recorded is 30 seconds, according to the app tracking website.
Additionally, WhatsApp users who want to hear voice recordings on status updates must update.
WhatsApp has rendered the status updates end-to-end encrypted to protect its users' privacy. Users will be able to share voice notes in accordance with their privacy settings with anybody they desire.
"Voice notes shared via status updates expire after 24 hours, just like photographs and videos, but users also have the option to delete voice notes for everyone once they have been posted as status updates, so they always have control over what they share.
In the upcoming weeks, the feature will be made available to additional users.