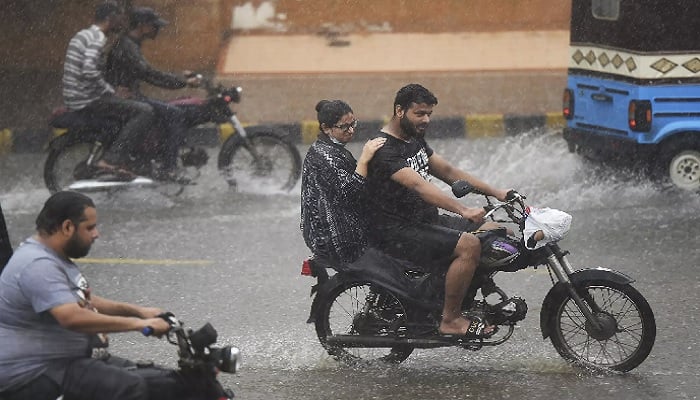 KARACHI: According to Pakistan Meteorological Department chief meteorologist Sardar Sarfaraz, there is a probability of further rain and thunderstorms in the port city today (Monday).
According to the most recent weather forecast, Karachi may have moderate to heavy rain today evening or tonight, and heavy rain may begin in the city on August 9 evening or night.
The probability of rain is present during this monsoon spell till August 14, and the intensity of the rain is anticipated to be high from August 12 to 13.
On the other hand, despite the poor pace of relief efforts in the flood-affected areas, another potent monsoon system may hit Balochistan. Chaman, Pashin flood victims are experiencing difficulties.
The fourth monsoon season is expected to approach Balochistan on August 10 and heavy rains may fall in the northeastern and south central areas, according to the meteorological agency.