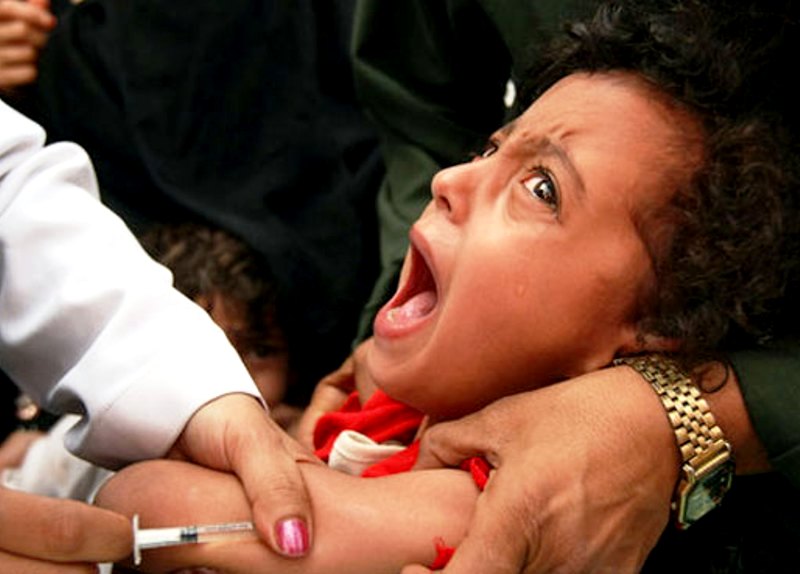 LAHORE:Punjab Expanded Programme on Immunisation (EPI) Director Dr Mukhtar Ahmed Awan has said the nationwide immunisation drive against rubella and measles is successfully running all across Punjab.
"The National MR vaccination drive is particularly focused on children of nine months to 15 years of age. During the first 10 days of the MR campaign, more than 40.15 million children have been vaccinated, while the estimated target of this campaign is to vaccinate 50 million children in Punjab till November 27," he said.
The health department has designated 35,425 teams for the MR campaign, consisting of more than 150,000 personnel.
He said a successful awareness drive was being carried out through different modes of communication ie announcements at mosques, ads on public transport and announcements in the streets. The UNICEF took a delegation of senior journalists and reporters of health beat on the tour of Bahawalpur.
Vaccination teams in far-flung areas of Bahawalpur are using camels, jeeps, and motorcycles to vaccinate more children. While briefing the media, PTI MPA Dr Muhammad Afzal said the target of the campaign is 1.5 million for Bahawalpur while in the first 10 days 1,120 teams in 108 UCs vaccinated more than 1.2 million children.