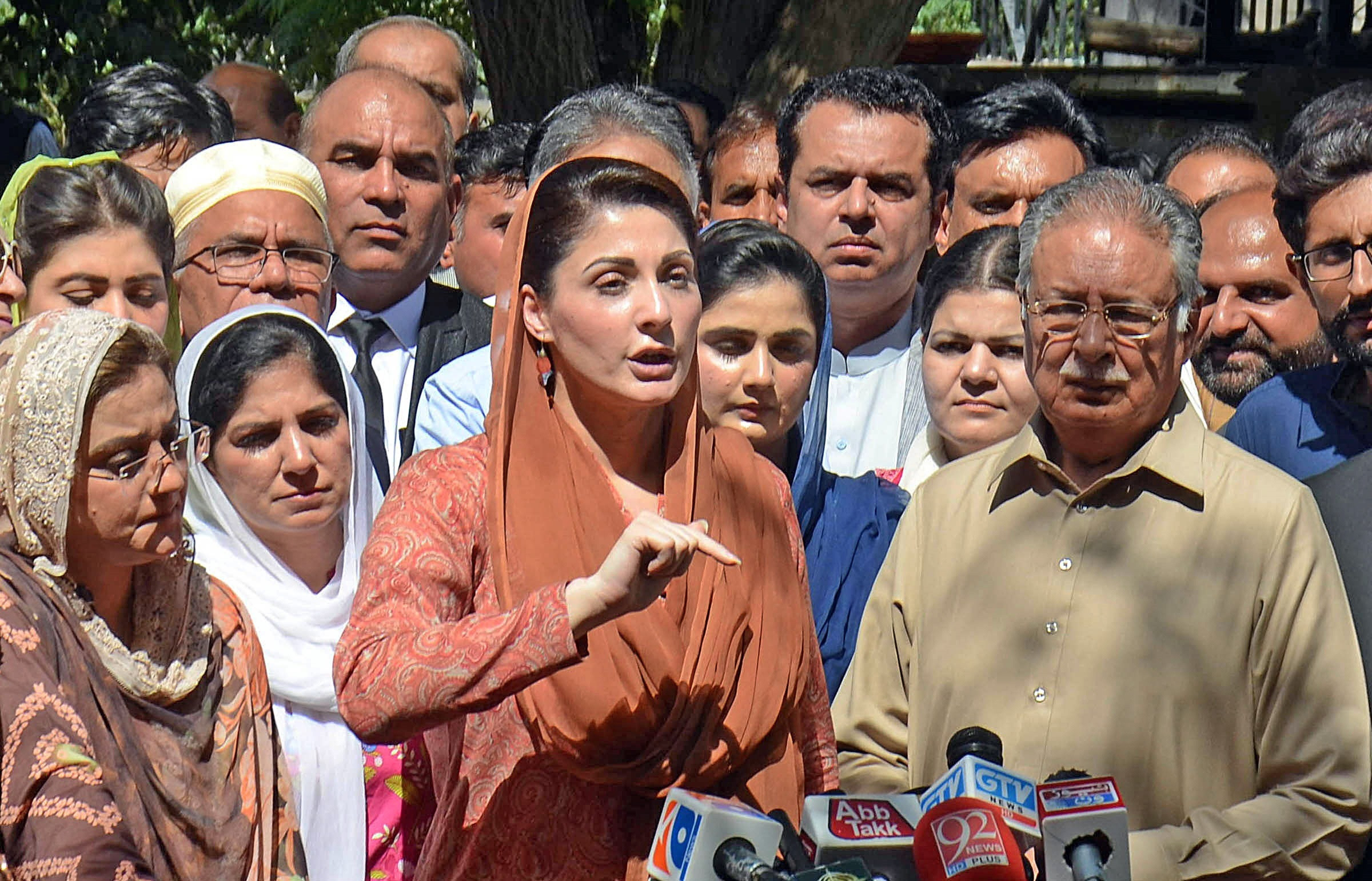 ISLAMABAD: Defending the incumbent government's move to present a progressive budget amid inflationary scares, Information Minister Marriyum Aurangzeb termed it a step to bring back economic stability that was harmed by the PTI regime in 2018.
Talking to the media at the Parliament House on Friday, she said it was a historic moment for the country as the government presented a people-friendly and pro-poor budget despite the difficult conditions imposed by the International Monetary Fund (IMF).
Divulging details, Marriyum said historic relief measures were taken for the agriculture sector in the budget for the next financial years, adding that the agriculture sector was declared as zero-tax industry to boost the production of crops.
Likewise, income tax and sales tax on agricultural inputs had been abolished, she added. "Zero customs duty had been announced on the import of agricultural equipment. It was unprecedented in the country's history."
The minister further said such measures would uplift the agriculture sector which was crucial to bringing economic stability in the country.
Similarly, Marriyum said incentives were also announced for the Information Technology sector to promote IT-based exports.
Historic announcements had also been made in the field of food security to ensure supply of edibles, she said, adding special measures had been proposed in the budget for the socio-economic development of youth.
Marriyum said despite tough conditions of the IMF, income tax limit had been increased from Rs600,000 to Rs1.2 million per year for providing relief to the middle class.
"People earning up to Rs1.2m will not have to pay any tax," she said. "Historic announcements had also been made in the budget for the film industry which would enable the country's youth to promote their heritage and culture through film production and broadcasting."
The minister lamented that during the past 35 years, cinemas had been completely shut down, while many popular cinemas were replaced by wedding halls and petrol pumps.
Taking a jibe at former prime minister Imran Khan, she said one incompetent person was making a claim that his party had brought the growth rate to five per cent.