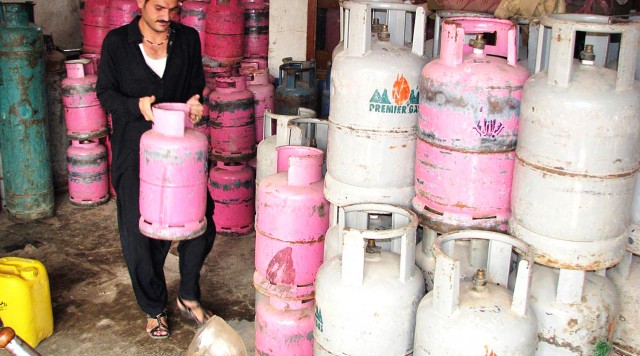 LAHORE: Liquefied petroleum gas (LPG), which is the fuel of the poor, is currently out of their reach, as its price has increased by around 173% in the last two years, lamented LPG Industries Association Chairman Irfan Khokhar.
In a statement on Wednesday, the chairman sought the newly-formed government's support in bringing down the prices of LPG, noting that its price could be reduced by Rs100 per kilogram (around 50%).
He underlined that the official price of LPG had gone up from Rs90 to Rs247 a kg.
"The price of locally produced LPG has increased to Rs171,552 from Rs37,000 a tonne," he said.
"The LPG industry should be saved from this catastrophe," he remarked.
He was of the view that by reducing its price, LPG would become affordable to the poor consumers and it would arrest deforestation in the country as well.
In that regard, he suggested fixing/ freezing the LPG producer base price at Rs40,000 per tonne.
Moreover, he stressed to increase the local production of LPG, while suggesting the allocation of locally produced LPG to those Ogra-licensed marketing companies, who would include 50% imported LPG in their monthly sale, while ending all taxes from LPG.
Furthermore, he emphasised to immediately start the operations of Asia's largest plant, namely Jamshoro Joint Venture Limited (JJVL), which has been closed for two years and causing a loss of Rs50 billion to the national exchequer.
Seeking the Prime Minister's support, he said, "Please give this severely needed relief to the people immediately, as the government can reduce the price of LPG without giving anything and thus no burden on the national kitty."
Khokhar recalled that he recently met with the newly elected National Assembly Speaker Raja Pervaiz Ashraf and Federal Minister for Economic Affairs Sardar Ayaz Sadiq and presented these suggestions.
"They highly appreciated the suggestions and assured their all-out support to escalate the matter to the Prime Minister," he mentioned.