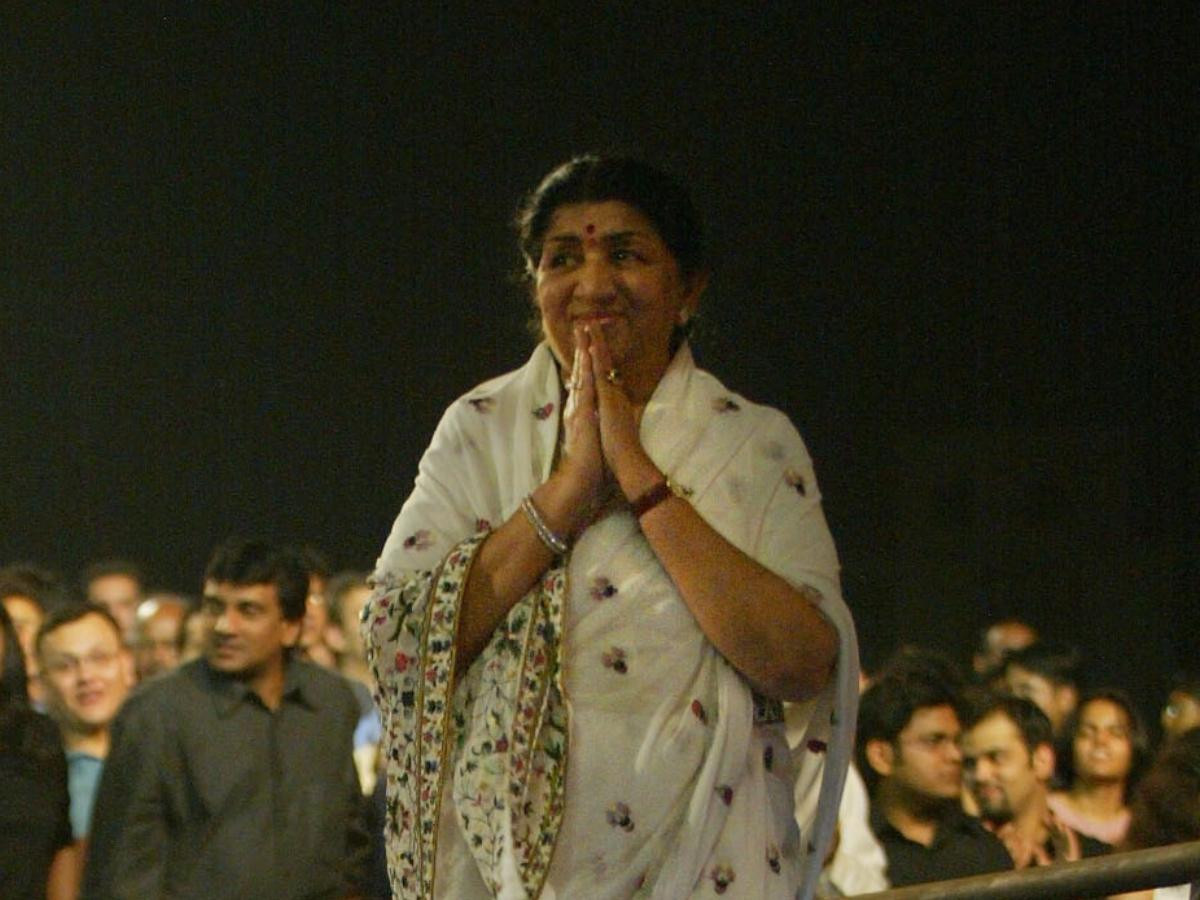 Lata Mangeshkar, whose warm and radiant voice captured hearts for more than half a century, passed away on Sunday amid acute grief and despair.
She was admitted to Mumbai's Breach Candy Hospital on January 8 after she tested positive for Covid-19. She underwent weeks-long treatment in the Intensive Care Unit (ICU) before falling silent.
The legendary singer was cremated in Mumbai with full state honors with Indian Prime Minister Narendra Modi and stars of the entertainment industry gathering, along with large crowds, to pay respects.
Reverently dubbed the 'Nightingale of India' and affectionately called 'didi' (elder sister),  Mangeshkar's prowess placed her in the first rank of most revered vocalists in the sub-continent, with her voice echoing beyond the otherwise hostile borders. She leaves behind an indelible impact on the trajectory taken by Hindi film music post-Partition when she first crooned into the ears of the infant nations.
The legendary vocalist's illustrious career took off in the era of black-and-white cinema, with Mangeshkar lending her vocals to Bollywood songs alongside the likes of celebrated singers such as Mohammed Rafi and Kishore Kumar. From the classics like Mughal-e-Azam to new-era movies like Dil Wale Dulhaniya Le Jayenge, Lata's voice remained the moniker for Hindi cinema.
"With the death of Lata Mangeshkar the subcontinent has lost one of the truly great singers the world has known," Prime Minister Imran Khan wrote on Twitter. "Listening to her songs has given so much pleasure to so many people all over the world."
"I am anguished beyond words," India's Prime Minister Narendra Modi expressed grief on Twitter. "The kind and caring Lata Didi has left us. She leaves a void in our nation that cannot be filled. Coming generations will remember her as a stalwart of Indian culture, whose melodious voice had an unparalleled ability to mesmerize people."
In another tweet, he penned, "Lata Didi's songs brought out a variety of emotions. She closely witnessed the transitions of the Indian film world for decades. Beyond films, she was always passionate about India's growth. She always wanted to see a strong and developed India."
He added, "I consider it my honor that I have always received immense affection from Lata Didi. My interactions with her will remain unforgettable. I grieve with my fellow Indians on the passing away of Lata Didi. Spoke to her family and expressed condolences."