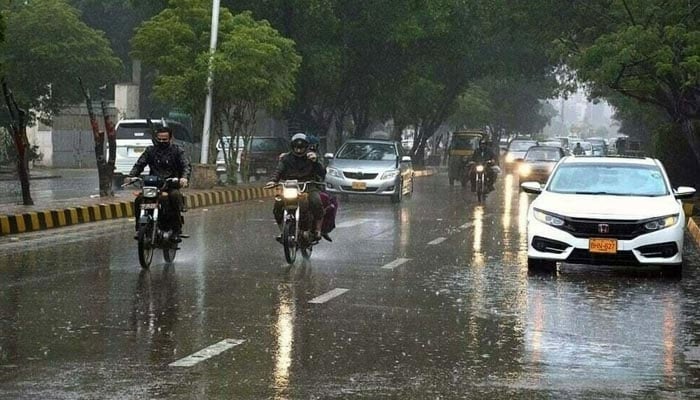 Karachi: Today (Sunday) , there was a forecast for intermittent light rain, however early morning rainfall in various parts of the city made the atmosphere comfortable.
The Pakistan Meteorological Department (PMD) has predicted light showers for today in Sukkur, Larkana, and Jacobabad in addition to Karachi.
Since the Met Department issued a warning last week that a monsoon current is continuously piercing the nation, some cities in Punjab, including Islamabad, as well as areas of Khyber Pakhtunkhwa, Balochistan, Kashmir, and Gilgit Baltistan are also likely to experience rain.
A next 24 hours are expected to be gloomy in Karachi with a probability of drizzle, predicts Gilgit
The highest temperature today will probably be between 31°C and 33°C, with the lowest temperature today being 26.5°C.
The PMD reported that the humidity this morning was 81 percent and that winds from the south-west are blowing at a speed of 18 km/hMeteorological expert Jawad Memon predicted on Saturday that rainfall in Karachi will likely be "above normal" in August after record rains devastated the nation in June and July, killing over 300 people, according to the National Disaster Management Authority (NDMA).