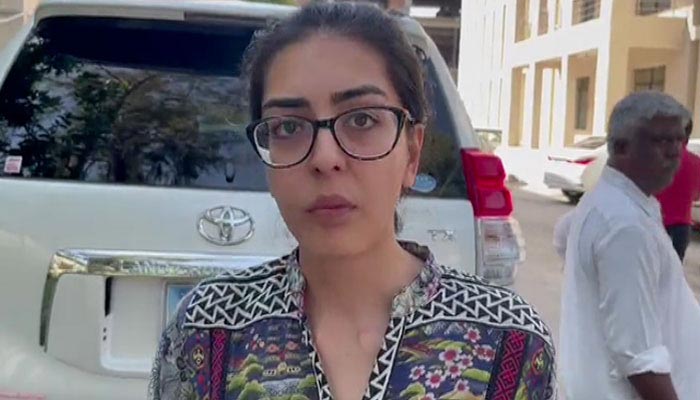 "Imaan Mazari has expressed regret; what else do you require?" The CJP has enquired of the lawyer for the Ministry of Defense.
Mazari and her counsel, Zainab Janjua, arrived in court.
Imaan was arrested and charged at the Ramna police station in Islamabad.
A case was registered against Imaan at Islamabad's Ramna police station under PPC sections 138 (Abetment of act of insubordination by soldier) and 505 (Statements conducing to public mischief).
The lawyer had issued remarks regarding the institution earlier this month when her mother was detained by Punjab's anti-corruption department in a case.r.