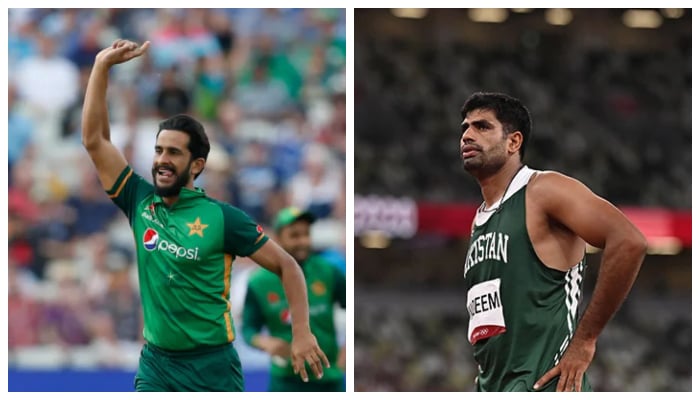 In the men's javelin throw final at the World Athletics Championships in Oregon, United States, all-arounder Hasan Ali wished for Pakistani Olympian Arshad Nadeem to win.
Despite not being able to compete at the Olympics, Nadeem has made it to the men's javelin throw final, where he will compete alongside Neeraj Chopra of India and 11 other athletes.
"Greetings and best wishes for the final, bhai (brother). Show off for your nation, "In a tweet, the all-around player stated. Arshad finished ninth overall and qualified for the final, which is scheduled to take place on July 23, by throwing 81.71 metres during his group B qualifying round.
In group B and throwing second in a series, the 25-year-old Pakistani javelin thrower. He had a first-round distance of 76.15 metres and a second-round distance of 74.38 metres.