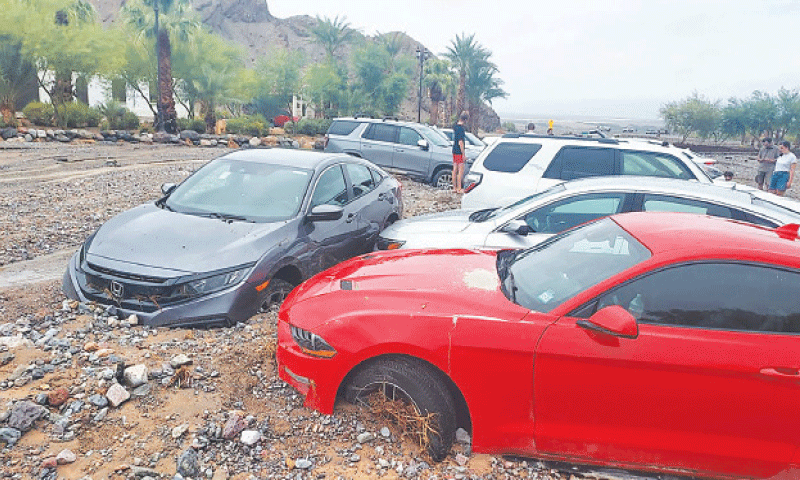 Los Angeles: On Friday, severe floods in Death Valley, California, left some 1,000 people stranded, buried cars, and closed all access roads to the infamously dry national park.
According to the National Park Service, there were no recorded casualties, but 60 cars were buried under several feet of debris.
The Mojave Desert region of Eastern California's National Area Service claimed in a statement that "unprecedented levels of rainfall triggered considerable flooding," adding that "about 500 guests and 500 personnel are now able to fully exit the park."The floodwaters destroyed sections of paved roadways and drove trash bins into parked cars, resulting in collisions. Offices and hotels were also swamped by the downpour, the park claimed.
The park service also stated that until officials can assess the magnitude of the damage, all routes leading to the area will stay closed.
In the park's Furnace Creek region, 1.46 inches of rain fell in all, almost matching the earlier daily record of 1.47 inches. Just under two inches of rain fall on average each year.
Climate change's higher temperatures cause the atmosphere to hold more moisture, which leads to greater rain.
Even if global warming is kept to 1.5 degrees Celsius, many regions would see an increase in the frequency, severity, and volume of heavy rains, according to UN climate researchers.
With rising temperatures comes an increased chance of heavy precipitation occurrences.