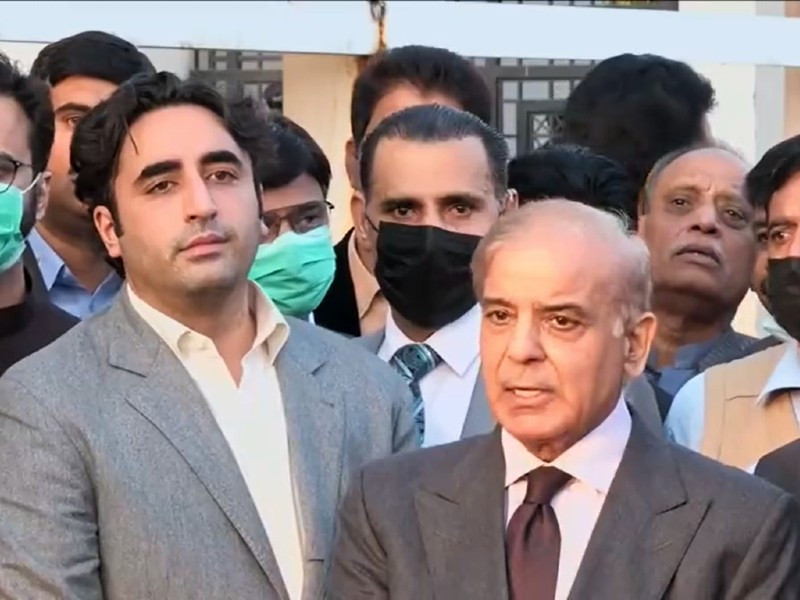 KARACHI/LAHORE: Pakistan Muslim League-Nawaz (PML-N) President Shehbaz Sharif and Pakistan Peoples Party (PPP) Chairperson Bilawal Bhutto Zardari slammed on Saturday the Rs4 hike in petrol prices, saying the only solution to get rid of inflation was to overthrow Prime Minister Imran Khan's government.
The PML-N leader said that it would have been better if the premier had resigned instead of dropping a petrol bomb on the people right at the start of the New Year.
"The governments in the world make things cheaper on festive occasions. But Imran Niazi dropped an inflation bomb. The PTI government could not bear the joy of the people on New Year," the leader of the Opposition in the National Assembly stated.
He said that "another name for the present government was oppression, exploitation, and indifference."
The opposition said the premier "should not punish the nation for his follies."
"Instead of burying the people alive [under inflation], Imran Niazi should resign," the PML-N leader said, adding that that nation will have to get rid of this "tyrannical government" to save itself from inflation, economic catastrophe and unemployment in the new year.
"We pray to the Almighty that the New Year may be the beginning of deliverance of the nation from the torments of inflation, mismanagement, economic ruin, hunger, disease, oppression and injustice," Shehbaz said.
In a separate statement, the PPP chairperson said, "Imran Khan has given a New Year gift to the people by increasing the prices of petroleum products."
Bilawal said that in the 'Naya Pakistan', every year has proved to be "more expensive than the last", adding that everything is later blamed on the previous governments' policies.
Bilawal further added that PM Imran had claimed that 2021 would be a year of prosperity. "Where was the claim of prosperity now that 2022 has arrived?" the PPP leader asked.