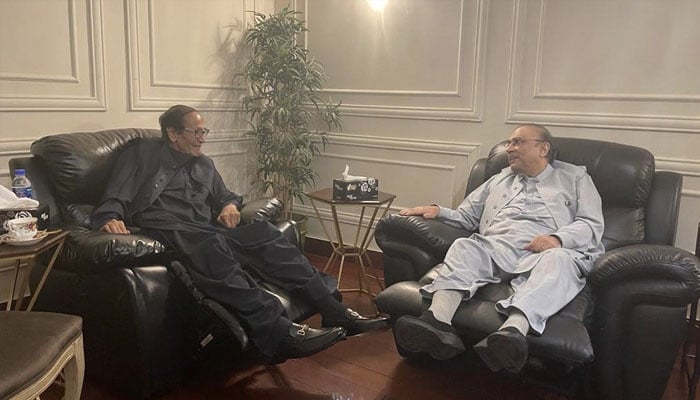 Asif Ali Zardari, co-chairman of the PPP, met with PML-Q leader Chaudhry Shujaat Hussain once more last night in an effort to persuade him to back PML-N candidate Hamza Shahbaz.
As time passes before this afternoon's vital Punjab assembly session for the election of the chief minister, the political tenor in the province has continued to rise.
Today (Friday) at 4 PM, the Punjab Assembly will have a key session to elect the new chief minister of Punjab.Following the PTI's unambiguous victory in the by-elections for the Punjab Assembly, Chaudhry Parvez Elahi is now the most likely candidate to succeed Hamza Shahbaz Sharif as the province's new chief minister in the coming days.
Despite having met with Chaudhry Shujaat twice before, Zardari returned to Zahoor palace last night and stayed there for several hours.