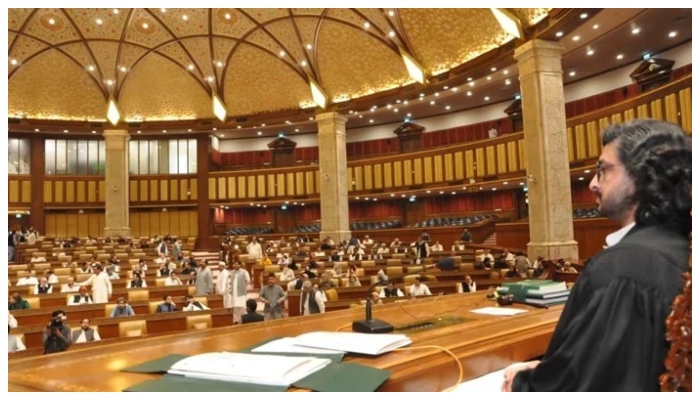 LAHORE: The Punjab Assembly's power dynamics have changed as a result of the PTI's resounding victory in the by-elections in Punjab. Chaudhry Pervez Elahi is now the front-runner to succeed Hamza Shahbaz Sharif as the province's new chief minister in the coming days.
The PTI candidates defeated nearly all of the renegades who switched parties and voted for Hamza Shahbaz Sharif.
In the Punjab by-elections, PTI won 15 of the 20 seats up for grabs, the PML-N won four, and an independent candidate took the final seat.
The PTI and PML-Q had already reached a combined strength of 173 before the by-elections (163 of PTI and 10 of PML-Q).With the addition of 15 seats, this strength now stands at 188, while the required number for a simple majority is 186. This indicates that the PTI and PML-Q have passed that milestone.
The new government coalition will most likely include one independent MPA.
In contrast, the ruling coalition has 179 members, with the PML-N being the second-largest party in the Punjab Assembly with 164 members (four new), the PPP having seven, three independents, and one Pakistan Rah-e-Haq party member.
Jaleel Sharaqpuri and Faisal Niazi, two PML-N MPAs, have resigned from their positions, and Chaudhry Nisar is not expected to support any of the nominees. Due to the resignation of PML-N MPAs, two seats in the House of 371 are vacant.