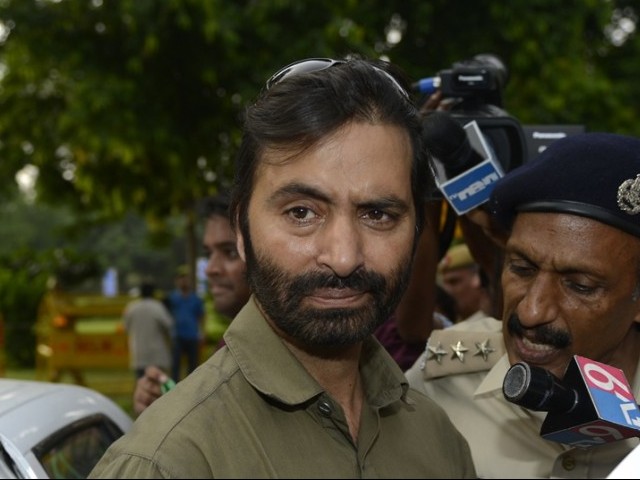 MIRPUR: AJK President Barrister Sultan Mehmood Chaudhry has instructed the newly constituted Defence Committee to step up efforts to obtain the early release of Yasin Malik, who was recently convicted by an Indian court after a sham trial.
According to a message reaching and given to the media, the AJK president made the claims while speaking to members of the Defence Committee in London on Saturday.
On the occasion, the president stated that all reasonable measures should be taken to secure Yasin Malik's early release.
He said that JKLF chief Yasin Malik was convicted by an Indian court after a sham trial. Malik, he claimed, was denied the right to a fair trial and was not given enough time to present his case in court.
He claimed that Yasin Malik's unjust punishment was a flagrant violation of justice rules.
Referring to a number of flaws in the NIA court's judgment on Yasin Malik, the president requested the committee's team of barristers to dig deeper into the issue and identify injustices meted out to Malik as well as NIA court violations of human rights standards.
On this occasion, the president was persuaded by the Defense Committee that the committee had begun its work by gathering all relevant documents.