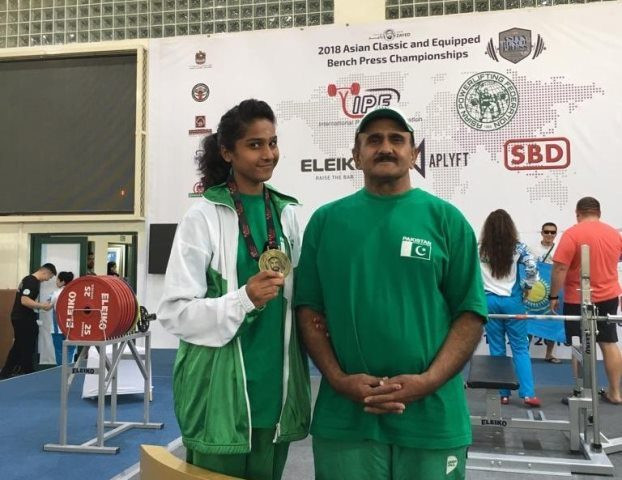 In the family of famous female weightlifters and powerlifters, Veronica has always been the youngest. In 2018, when she was just 14 years old, she still retains the record for being the youngest
Pakistani to earn a medal for her country.
Nearly four years later, the teenager believes her voice can be one of change since joining the Athletes' Commission has given her and her sisters a sense of accomplishment.
Veronica has received awards for Pakistan in four distinct categories at competitions held at the national, Asian, and Pacific/Oceania levels with her sisters Twinkle, Sybil, and Marium Sohail.