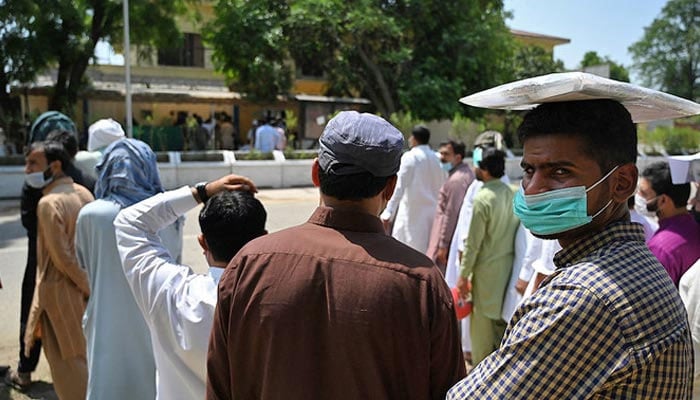 Data from the National Institute of Health (NIH) reported Tuesday morning that the country's COVID-19 positive ratio has dropped to 3.45 percent, a day after the infection ratio was noted to be over 4.5 percent nationwide.
In the nation with 675 instances the day before, a 4.61 percent COVID-19 positive ratio was noted.
The NIH reports that a total of 18,950 diagnostic tests were performed over the past 24 hours, and 653 of the samples tested positive.
Another day of good fortune saw no COVID-19-related fatalities recorded in the nation in the previous 24 hours.
According to NIH figures, 162 COVID-19 patients are still receiving care in intensive care units across the nation's hospitals.
In contrast, it is astonishing to note that Karachi's COVID-19 positive ratio has decreased from 20.61 percent the day before to 7.92 percent in a single day.