How did TECNO Mobile become the 3rd most selling smartphone brand in Pakistan? Let's go through the brand's journey in the country.
Starting its journey in 2016, TECNO has come a long way in a short time. We can all recall the initial year of TECNO when it has one distributor, United Mobile, and the brand sold just a couple hundred devices in Pakistan.
With continuous effort, TECNO launched phone after phone starting from Phantom 6 in 2017. After this, the brand successfully launched W3, W5, L8 Lite, and Camon C7. TECNO did its first proper offline launch for its Camon CX & CX Air where Stephen Ha and the Global team also joined the star Studded Event. The famous singer Israr also did a live performance at the event.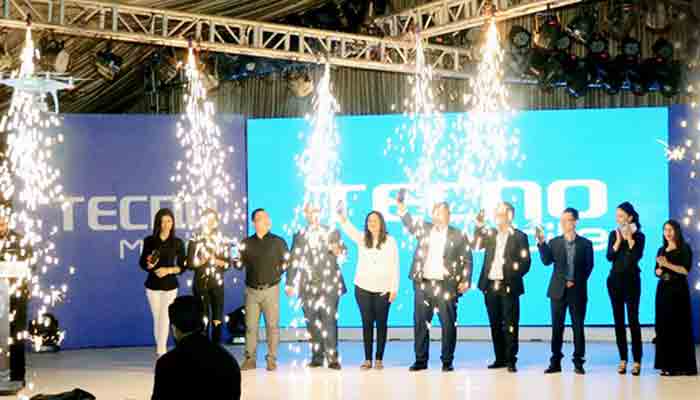 After this kickstart, TECNO started becoming prominent in the mid-range smartphone market. The brand brought forward dozens of phones ranging from PKR 7,000 to PKR 25,000 catering to the price-sensitive yet quality-seeking local customers. With the dawn of 2018, TECNO made a vigorous start with its first Spark phone in Pakistan, Spark Pro. Following this, a chain of quality devices was launched including Camon I, Camon I Air, Camon X, Camon X Pro. The launches were studded with young celebrities such as Aiman Khan and Muneeb Butt.
The market then completely opened for TECNO by the end of 2018 and the start of 2019. TECNO invited local dealers for a meetup and then took them on a trip to the UK to create better communication with them. Later, Creek Ma and Adeel Tahir joined the TECNO team opening new avenues for the brand with their years of experience in the market. The brand launched multiple successful phones under their supervision and added YelloStone as their second official distributor nationwide. The TECNO Pop series was a hit and soon became popular among youth.
From 2019 onwards, the brand ran through one after another successful campaigns such as Spark Go, Spark 4, Camon 12 Air, Camon 15, Spark 5, Spark 6, Pova, Camon 16, Camon 17, and Spark 7. The online and offline events for these devices were always done on a grand level, studded with stars.
Celebrities such as Hassan Imran Ashraf, Ramsha Khan, Yashma Gil, Saadia Khan & Hina Altaf, Shoaib Akhter, Hassan Ali, Abdul Razaq, Umer Gul, Younas Khan, and multiple tiktokers and TV celebs have been part of all these successful campaigns over the years. Moreover, Mehwish Hayat, Ali Zafar, Alizeh Shah, Minal Khan, and Mikaal Zulfiqar have been taken as brand ambassadors for the various campaigns of TECNO. Also, the superhero celebrity, Chris Evans was appointed as the global Brand Ambassador for the Camon 17 series.
In 2020, the IDC report declared TECNO to be the Top 3 Best Smartphone Brands of Pakistan. The brand has also established two factories in Pakistan where the phones are being assembled locally. The factories have opened job opportunities for over 10,000 locals. By the end of 2020, 100% of sales were converted to local production.
Moreover, TECNO has done multiple Photowalks to engage its fans with the Camon series. The "Born to Stand out" Campaign brought our national heroes such as Anita Karim, Rameen Farid, Mehak Gul, Marina Syed, and Ahmed Mujtaba to light. The brand also took out POVA 2 and PUBG Mobile Battery Challenges with various influencers including Ducky Bhai, Laraib Kahlid, Ahmed OP, Kanwal & Zulqarnain, and Patangeer to promote its gaming series. Recently, TECNO PUBG Mobile Campus Championship has gathered a lot of attention from the youngsters both online and in the universities, TECNO went for these competitions.
With all this happening, TECNO did not forget its Social Responsibility (CSR activity) and ran the "Blue Chalk Campaign" for the orphans. The brand continues supporting the local community as it did during the Covid-19 time by distributing Safety kits and installing disinfection gates nationwide. Over the years, TECNO has joined hands with multiple partners to reach maximum people. The brand has 6 official distribution partners in Pakistan now, including Airlink, MNP, Advance Telecom, and Burque.
All in all, the brand has come a long way, and that too very successfully. Isn't this all very interesting? To know more about the latest happenings from TECNO, head over to their official website and social media platforms.