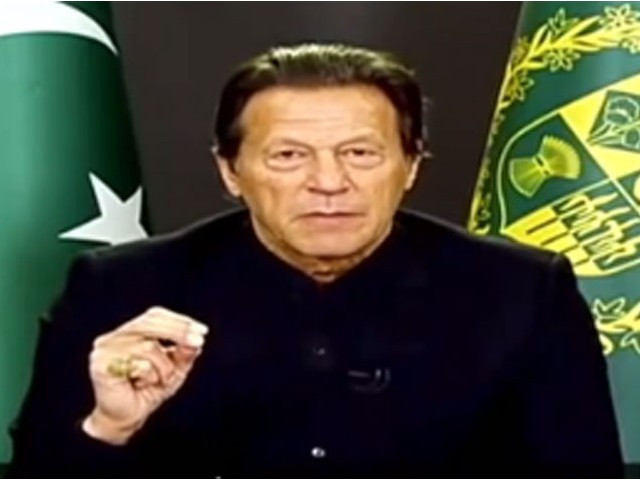 Prime Minister Imran Khan on Thursday asked the people of the country to "stand with the good" and "against the evil" as he asked fellow countrymen to show their support and attend the ruling PTI's public gathering in the federal capital.
The premier, in a recorded message, said that "plunders and looters", who have indulged in corrupt practices for the past 30 years, had come together and put a price on the "conscience of public representatives".
"They are buying [the parliamentarians) openly," the PM said. "I want my people to come to the March 27 rally to show that we are against this malice. I want the people to join me against this crime against democracy and the people. Let us show them that we are against these looters who are buying the public representatives through their money."
He further urged the people to send a message on March 27, to ensure there is no horse-trading' in the future and added that "Allah Almighty also ordains in the Holy Quran to stand with the good and abhor vice".
Earlier, Senator Faisal Javed Khan had tweeted that the premier would deliver an important message to the people of Pakistan and invite them to attend the ruling party's power show in Islamabad on March 27.
وزیراعظم عمران خان کا قوم کے نام اہم پیغام – وزیراعظم خود عوام کو 27 مارچ جلسے کی دعوت دیں گے – وزیراعظم کا پیغام آج دوپہر 11:45 پہ ٹی وی، ریڈیو، سوشل میڈیا سے نشر کیا جاے گا –#امربالمعروف

— Faisal Javed Khan (@FaisalJavedKhan) March 24, 2022