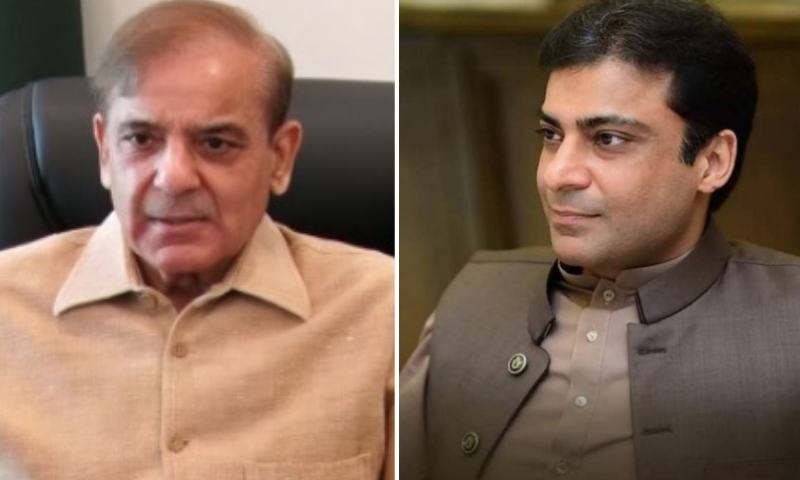 The Ashiana-i-Iqbal Housing Scheme case was to be heard in court, while the Ramzan Sugar Mills issue would be heard in court with the chief minister.
In the Ramzan Sugar Mills case, in which Shehbaz has been named as the main suspect with Hamza, he has already been given a permanent exemption from participation.
Shehbaz claimed in a document filed today that he was the prime minister and "preoccupied in Islamabad in connection with various things," which prevented him from appearing in court today. Hamza claimed in a different but related appeal that he was "preoccupied with many critical affairs of urgent nature and public welfare" in his capacity as Punjab's chief minister.
I am unable to appear before this honorable court today because I am too busy attending to constitutional obligations, Hamza stated.
Mohammad Nawaz Chaudhry and Mudassar Abdul Majeed, respectively, were chosen by Shehbaz and Hamza to represent them.