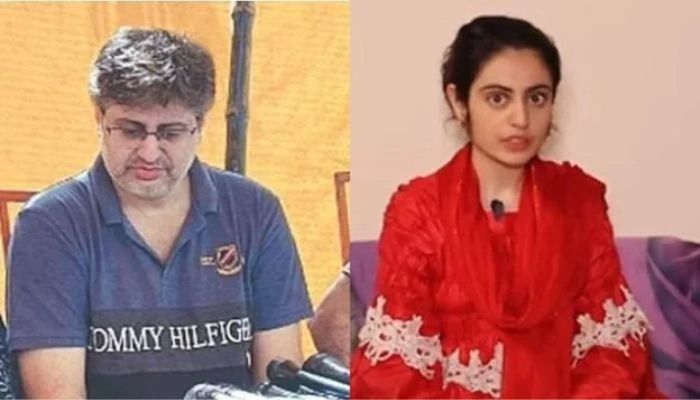 After Dua Zahra's father claimed scandalous and slanderous allegations were made about his family, the Sindh High Court ordered the Pakistan Telecommunication Authority (PTA) to file legal complaints against 6 social media advocates, as required by law.
Six social media activists were also legally barred by the court from publishing any hostile, scandalous, or defamatory content on social media against Zahra's father and his family, including digital videos and written text.

Syed Mehdi Ali Kazmi filed the complaint in an effort to get a court order prohibiting some social media activists from defaming him and his family online.
The plaintiff's attorney claims that the petitioner filed a FIR there under Sindh Child Marriage Restraint Rules over the kidnapping and child marriage of his daughter.
He stated that the court-appointed medical board had established that his daughter was between the ages of 15 and 16.
He claimed that private social media outlets that were publishing "scandalous and hateful" material the about claimant and his family were being blocked and removed by the PTA.
He claimed that according to the PTA's web analysis division, the complaint was not admissible under Rule (I)(v) of the Expulsion and Blocking of Illegal Online Content (Procedure, Supervision, and Safeguards) Rules 2021 because the facts of the complaints required a thorough evaluation of the evidence by a competent court in order to determine the correct position.