Sham Idrees and Froggy aka Sehar, two of the most well-known couples on YouTube, are taking a break from one another.
Sham announced his breakup from Froggy on Instagram, shocking his admirers in the process. "I would like to notify that me and froggy are taking a break from one another in our relationship," he wrote. Please refrain from raising issues with Froggy, Rabil, or any of the other family members; I'd really appreciate that. I value some privacy at this difficult time.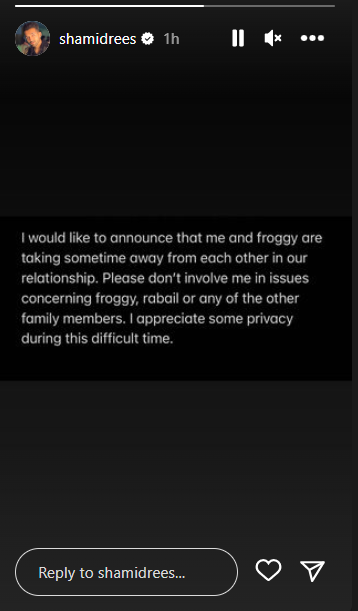 Sham, a YouTuber from Canada with 1.4 million Instagram followers, is well-known for his amusing videos. Sehar, his wife, frequently appears in his videos with him.
The pair were married a few years ago, and they have a two-year-old daughter named Sierra. On September 28, 2022, the couple had a second daughter. Her given name was Shanaya Idrees.
Sham Idrees introduced his fans to his daughter Dua from a previous marriage after the birth of his first daughter.