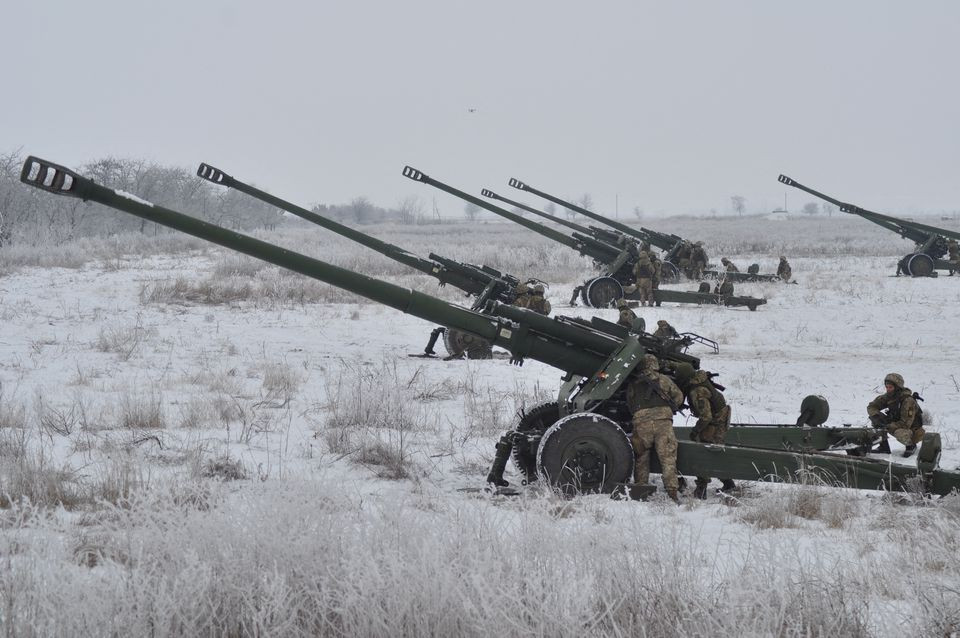 WASHINGTON/MOSCOW: A Russian troop buildup along its border with Ukraine includes supplies of blood for the wounded, three U.S. officials told Reuters, a detail reinforcing U.S. comments that Russia "clearly" now has the capability to move on its neighbor.
The disclosure by the officials, speaking on condition of anonymity, adds to growing U.S. concern that Russia could be preparing for a new invasion of Ukraine as it has amassed more than 100,000 troops near its borders.
The Russian Defence Ministry did not immediately respond to a written request for comment.
Russian President Vladimir Putin said the West has not addressed Moscow's main security demands in the crisis over the former Soviet state – but he said that it was ready to keep talking, offering some hope that an attack is not imminent.
Putin offered his first reaction to the U.S. and NATO responses to Russia's demands in a phone call with French President Emmanuel Macron after weeks of personal public silence.
The Kremlin quoted Putin as telling Macron he would study the responses provided by Washington and NATO this week before deciding on further action.
Current and former U.S. officials said indicators like the blood supplies were critical in determining whether Moscow would be prepared to carry out an invasion if Putin decided to do so.