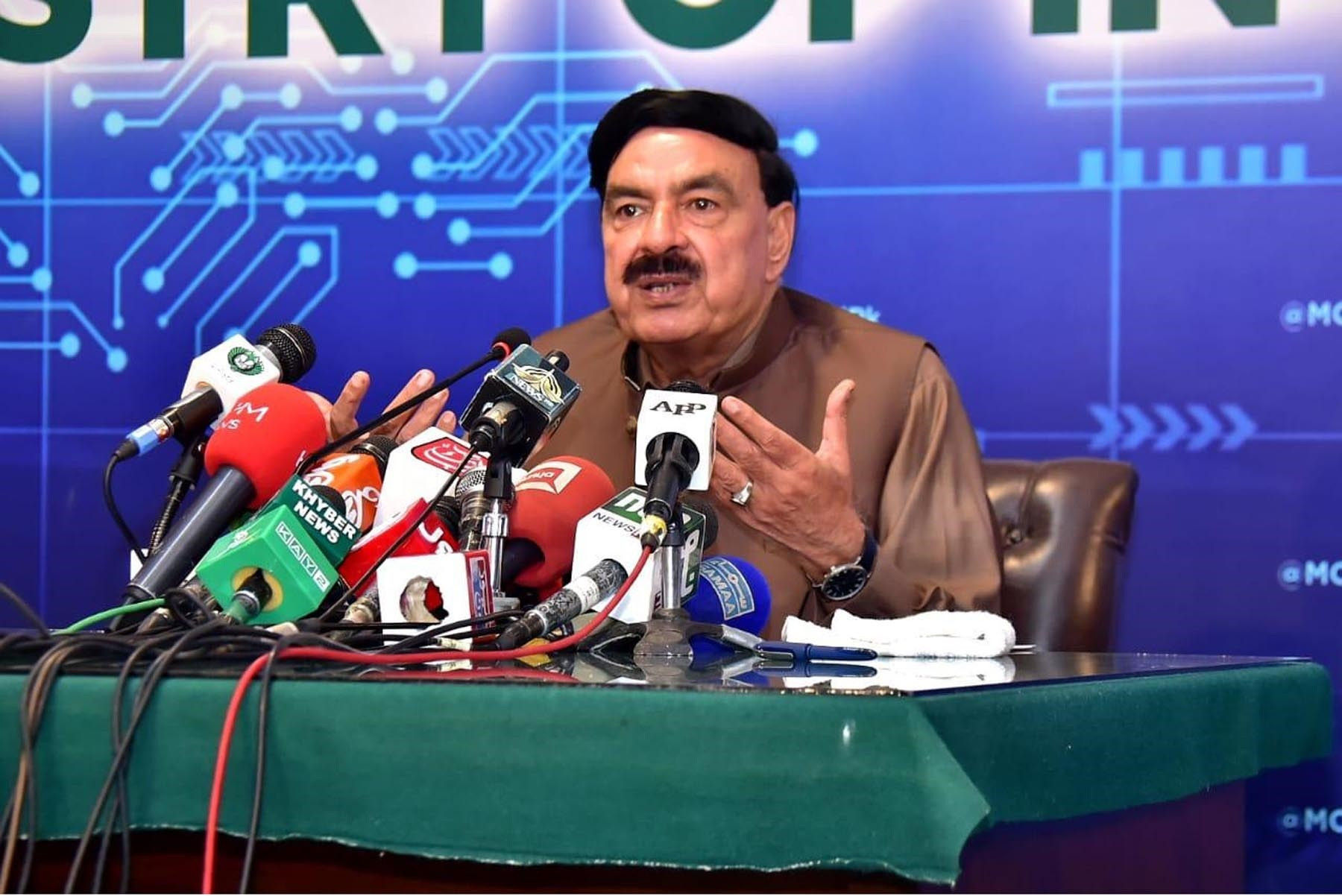 QUETTA: Minister of Interior Sheikh Rashid on Saturday said political stakeholders should move towards reconciliation as there is only "a year left to the next elections".
"Even today I believe that we should cool down and move towards reconciliation," the minister said while talking to the media in Quetta.
"There is a year left to the next elections, it is better to wait with Imran Khan. Otherwise, the opposition will stay in line for another 10 years and keep talking about the 'selection'."
The interior minister also said that he had received a complaint from JUI-F General Secretary Maulana Ghafoor Haideri regarding Prime Minister Imran Khan's verbal jibes against the joint opposition.
Reiterating his earlier statement, the interior minister said the security of the Parliament Lodges, along with the main Parliament building, will be handed over to the Frontier Corps and Punjab Rangers seven days prior to the non-confidence vote in the National Assembly.
"No one, including Ansarul Islam, Baitul-Salam and any other private militia, will be allowed inside the lodges," the minister stressed.
On March 10, a verbal slugfest between the government and the opposition turned violent after the Islamabad Police came into action when members of Ansarul Islam, a uniformed volunteer force of the JUI-F, entered the Parliament Lodges in large numbers under the pretext of providing security to the lawmakers.
The government described the uniformed volunteer force of the JUI-F, Ansarul Islam, as a "private militia" and backed the police on storming the Parliament Lodges and arresting JUI-F MNA Salahuddin Ayubi, MNA Maulana Jamaluddin and 19 others.
All party workers were released the following day on March 11.
Minster Rashid further said the federal government has the power to call the Pakistan Army to maintain peace under Article 245 of the Constitution, However, that would not be required.