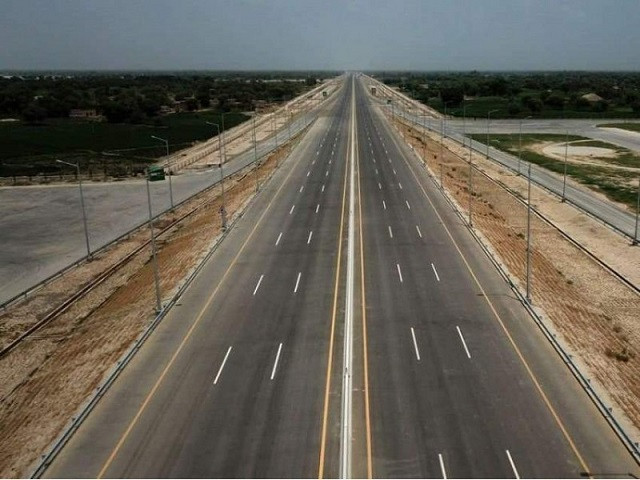 LAHORE: The Punjab government has claimed that it has so far utilised Rs300 billion on various development schemes across the province.
Planning and Development Board (Punjab) Chairman Abdullah Khan Sumbal underlined that the utilisation of funds in the first eight months of current fiscal year (2021-22) was historic.
The development funds released by the Punjab finance ministry in the first eight months of FY22 came in at Rs458 billion, thus reflecting around 66% utilisation of funds so far, he pointed out.
Sumbal underlined that continued efforts of the executing agencies was a key factor in the utilisation of development budget.
"The 66% utilisation of the released funds has encouraged us to reach the final target," he said. "It is difficult but still implementable as the required goal can be achieved."
He voiced hope that the province would utilise more than Rs550 billion by the end of current fiscal year.
The province, under the Annual Development Plan, had set the target of utilising Rs560 billion in 2021-22.
He recalled that the Punjab government managed to spend around Rs300 billion in the previous fiscal year as against the revised allocation of Rs375.2 billion.
Besides the efficiency of executing agencies, Sumbal said that the growth in utilisation was also attributed to the robust monitoring system and close coordination with all the relevant stakeholders (in weekly/ biweekly meetings) coupled with the removal of bottlenecks.
"Efficient and speedy approval of development schemes have also contributed to this achievement," he added.
Elaborating, he mentioned that almost 66 Provincial Development Working Party meetings were conducted during the eight-month period.
Around 68% (Rs57 billion) has been utilised for road projects, for which Rs90 billion was released.
An amount of Rs11.1 billion has been utilised for public buildings, for which Rs19.5 billion was released.
Other departments included specialised healthcare and medical education that utilised 68% of the released funds (Rs89.3 billion), urban development 49% of the released funds of Rs26.42 billion, water supply and sanitation 63% of Rs34.6 billion, school education 79% of Rs31.7 billion, local government and community development department 65% of Rs30.7 billion, agriculture 58% of Rs29.9 billion and planning and development 84% of Rs26.1 billion.