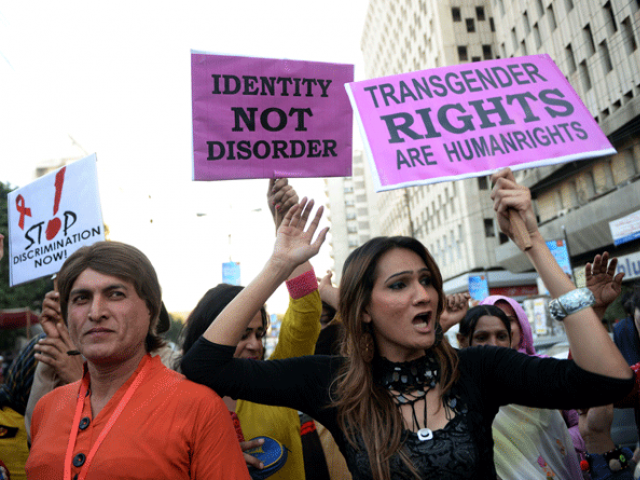 RAWALPINDI: The Punjab government has formally launched an extensive monthly financial aid programme dubbed a 'Masawaat Programme' for transgender persons across the province under the auspices of the Punjab Social Protection Authority.
The programme will provide financial assistance of Rs3,000 per month to transgender persons over 40 years of age and Rs2,000 to transgender people with disabilities between the age of 18 and 40 years.
The Punjab government has asked members of the transgender community to get themselves registered with NADRA under the category of 'transgender' to avail of financial aid. Those with disabilities have been asked to produce an authentic certificate of disability.
The Punjab Social Protection Authority has urged transgender persons all over Punjab to register with NADRA immediately to benefit from the programme. Registration for the scheme will continue till January 31. Beneficiaries of the programme will receive financial aid on their registered mobile phone numbers.
Commenting on the development, officials of the Punjab Social Protection Authority said that the organisation will also help transgender persons find gainful employment.