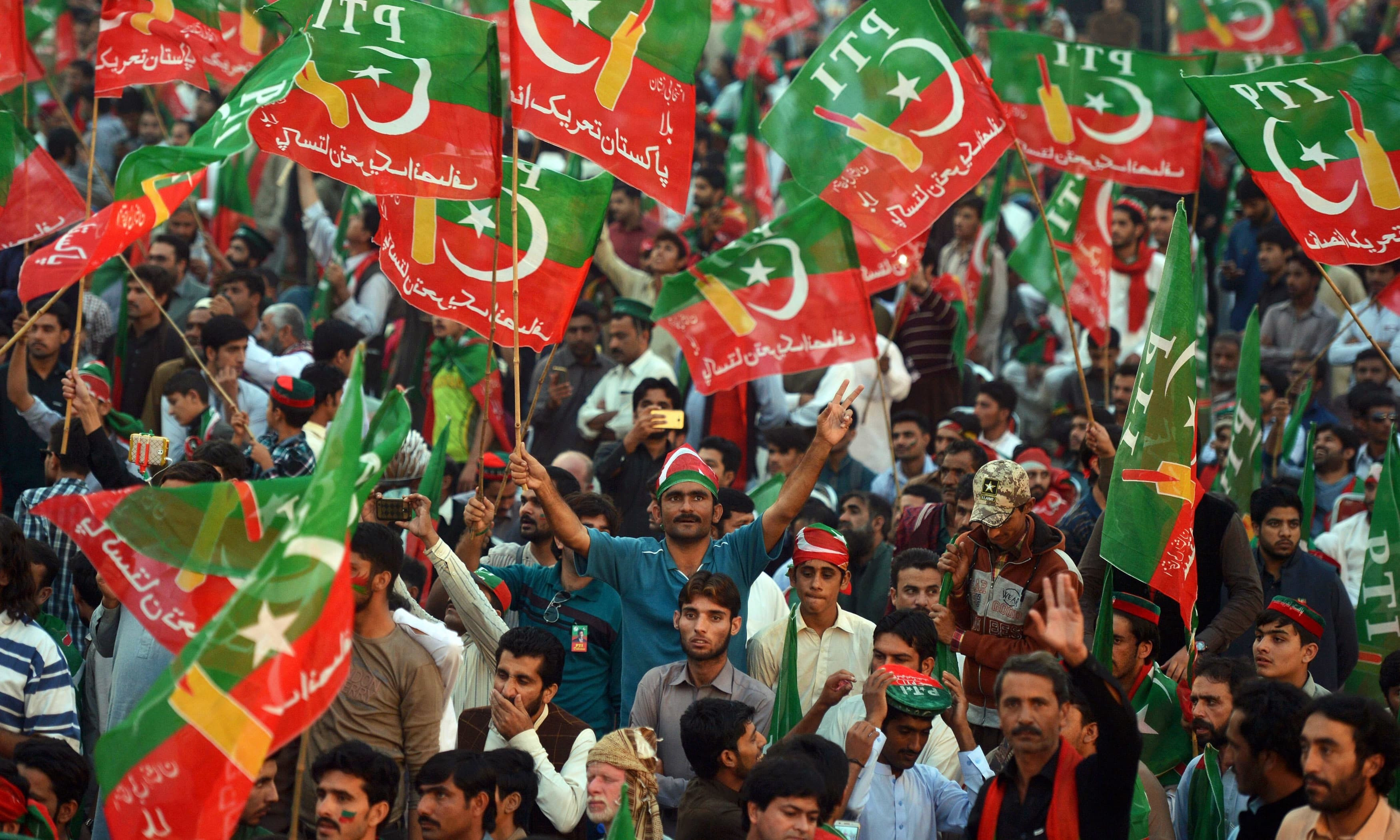 KARACHI: The Pakistan Tehreek-e-Insaf (PTI) will Huqooq-e-Sindh or the rights of Sindh march will start from Ghotki from Sunday (today) at noon, said the party's provincial president Minister for Shipping Ali Zaidi while talking to the media at Toll Plaza before leaving Karachi.
"We are going to raise the voice of oppressed people of Sindh, it is our democratic right. It is not possible to harass our workers and leaders by involving the police and administration," he said.
He decried strong ar tactics of PPP. Just like the PPP hoists its flags, everyone can raise their flags. "Yesterday we were stopped from hoisting flags in different areas of Karachi. PPP is using police to intimidate our workers he said," Zaidi said.
PPP is already suffering from fear and anxiety. He said that an attempt was being made to seize the ancestral lands of our senior vice president Allah Bakhsh Ulnar from Larkana. "They think that these tactics will stop our march? We are not afraid of these tactics," Ali Zaidi said adding PPP was the first party to bring terrorism in politics.
"Let us not forget that Al Zulfiqar Organisation (AZO) hijacked a plane. We are peaceful people; we are conveying our message to the people.AZO formed by the two sons of ZA Bhutto, Mir Murtaza Bhutto and Mir Shahnawaz Bhutto, had hijacked a plane and took the passengers hostage for the release of PPP workers arrested by the military dictator Gen Ziaul Haq."
PPP however, distanced itself from AZO. Zaidi, on the contrary, linked PPP to AZO and the gangs of the once crime-infested Lyari area.
"From AZO to Lyari gang war PPP committed terrorism. What happened to Fehmida Sial and Nazim Jokhi, who did that? Bilawal reached in Quetta tragedy but if something happens in Sindh then why don't you go?" Zaidi said that the march will start from Ghotki at noon.
"Shah Mehmood Qureshi will join us from Ghotki. I have visited the mausoleum of Abdullah Shah Ghazi in the morning, now we will visit the mausoleum of Lal Shahbaz Qalandar in Sehwan Sharif."
Later in the day, while talking to the media in Jamshoro, Zaidi said PTI's Sindh Huqooq March will raise the voice for the rights of the downtrodden people who are victims of the provincial government's corruption and bad governance. He blamed the provincial government for increasing street crimes, tribal clashes and killings, and incidents of harassment at educational institutions. He expressed hope that the enthusiasm being shown by the people will make the march successful.