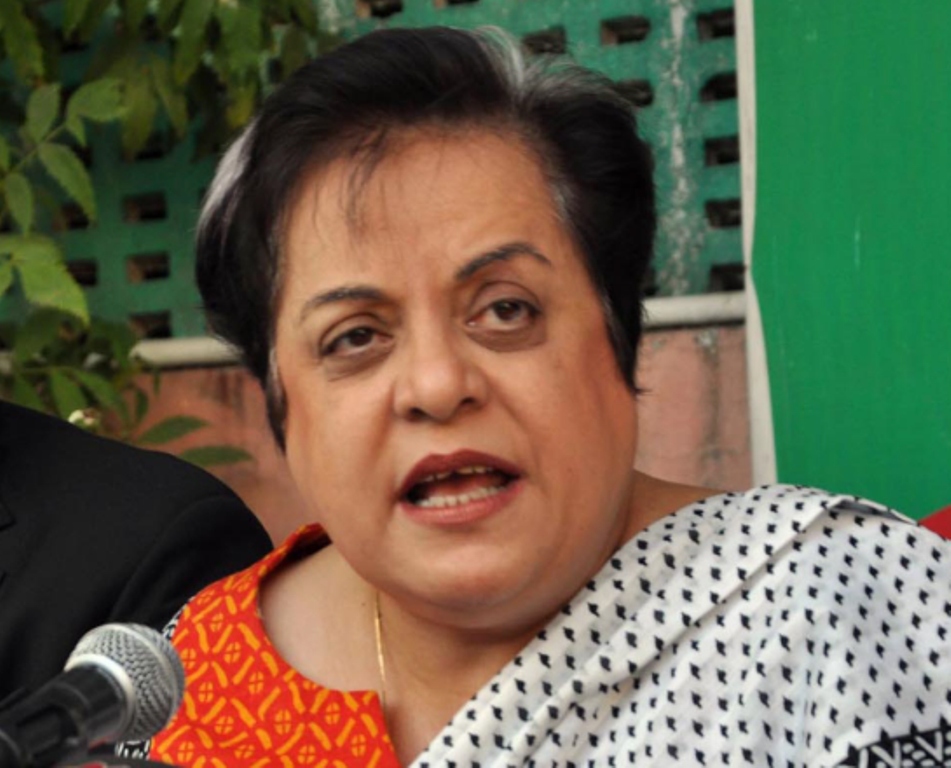 ISLAMABAD: The Pakistan Tehreek-e-Insaf (PTI) lashed out at the government for keeping silence over the remarks of US Ambassador to Pakistan Donald Blome that Washington wanted sustained and indiscriminate action by Islamabad against all militant and terrorist groups.
Central PTI leaders, Secretary General Asad Umar and Senior Vice President Dr Shireen Mazari, equated Blome's remarks with the "old do-more mantra of the US" and charged that the "imported government" did not have the courage to speak up for the country.
"The 'do more' mantra has returned after the US regime change conspiracy," Dr Mazari told a press conference in Islamabad. "The US ambassador categorically stated in his interview that the agenda regarding terrorism would be decided by the United States," she added.
Mazari said that the government did not have the courage to say anything against the US because they were imposed on the country through a US-backed conspiracy. The conspirators wanted to destroy Pakistan's economy and stability, she added.
Speaking on the occasion, Asad Umar said that economic survey published by the "imported government testified that Pakistan's economy was growing in our time". He added that the no-confidence motion caused economic uncertainty in the country.
"The incompetent government does not have the ability to steer the country out of the quagmire in the short span of time," he said, adding that the solution to all the problems of the country lay only in immediate elections.
In a separate statement, PTI leader Brig (retd) Musaddiq Abbasi said that the current rulers had "just one-point agenda" – abolition of the National Accountability Bureau (NAB) and wrap up the accountability system to get rid of the corruption cases against them.
Abbasi stressed that the country could not progress and prosper if the elite and privileged class continued to enjoy immunity and the rich and the powerful escaped punishment for their wrongdoings and corrupt practices.
"The leaders of different parties in the imported government are facing serious corruption charges, which they have yet to answer in courts. Their emphasis on abolishing the institution of accountability is an attempt to escape accountability and protect their loot."
The PTI leader asked the ruling coalition parties to respond to the allegations against their leaders and get their names cleared of corruption rather than targeting NAB and the accountability system.