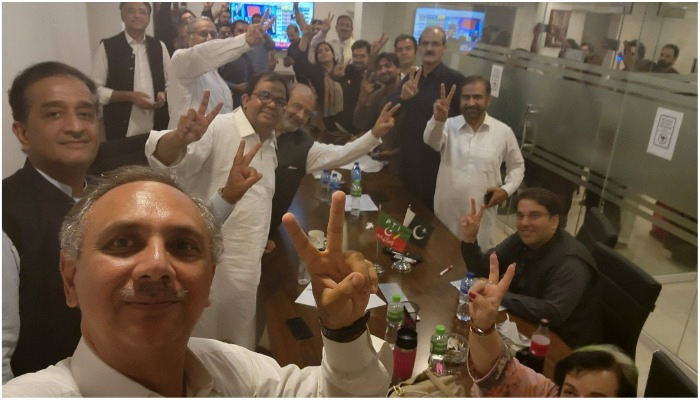 Lahore: Unofficial final results show a huge victory for PTI in 15 out of 20 constituencies.
The PML-N wins four seats, including one in Lahore.

PTI thanks Punjab and declares that "no foreign power has the authority to decide Pakistan's fate," while PML-N "bows" before the will of the people.
The PTI camp was in full celebration mode on Sunday night as preliminary, unofficial results from the by-election in Punjab's 20 constituencies suggested that the PTI had devastated the PML-N in the race to retake the province.
The PTI is now in a strong position to win the recount of ballots for the Punjab chief minister election on July 22 in compliance with the Lahore High Court's directive, effectively ousting Hamza Shahbaz of the PML-N.The unofficial final results from Sunday's elections show that the PTI won 15 seats, the PML-N won only four, and an independent candidate won one.
Even in defeat, the PML-N showed grace, with vice president Maryam Nawaz urging the party to "bend before the people's choice" and accept the results "wholly."The PTI praised and hailed the people of Punjab for their "bravery."
"You have shown the world that we are a nation deserving of respect with this historic victory. Any decision made by the Pakistani people will now be carried out.
PML-N and PTI engaged in a fight after midnight to clinch victory for PP 7 Rawalpindi II.
Marriyum Aurangzeb, the minister of information, asserted that the PML-N had won the district and that PTI supporters were "threaten[ing] and harass[ing]" the returning officer.