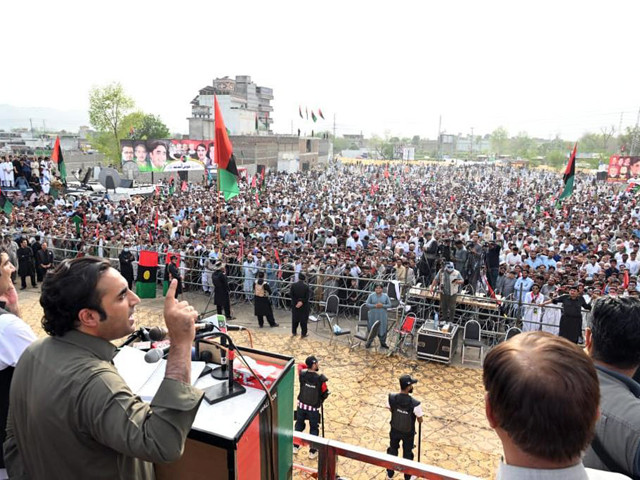 LAHORE: Dispelling rumours pertaining to the Pakistan Peoples Party wanting to stick to power, PPP Information Secretary Faisal Kareem Kundi on Thursday said the party wants to promptly move towards fresh elections as soon as the election reforms are done.
Responding to a question about PML-N leaders giving statements regarding early elections, Kareem said that our agenda from day one was very clear. "Get the reforms done and move towards fresh elections," he said, adding that there is no difference of opinion in PML-N and PPP over the subject.
The PPP information secretary went on to say that sans election reforms, the next government would become instantly controversial as losing parties would cry foul.
When asked if the only meaning of election reforms was to undo PTI's designed elections reforms, Kuni said the purpose of election reform was not to only undo the reforms brought by PTI but they also wanted to bring in reform on a broad range of issues, from fairness of elections to ensuring no external interference is done.
He further said they wanted PTI to become part of the election reform process, maintaining that no specific time frame can be given.
Replying to a question regarding how quickly the government can move towards fresh elections, he said PPP was ready for elections even if they are held tomorrow. "As soon as ECP is done with its preparation, we too would instantly move towards fresh elections."
On the other hand, PPP General Secretary Farhat Ullah Baber also said both PML-N and PPP see eye to eye on the issue of fresh elections.
When asked what was the actual meaning of election reforms, he said there were mainly three things amongst others, which were external interference, EVMs and right to voting for overseas Pakistanis.