Over 40,000 users participate in Twitter poll for UAE-based magazine.
Khaleej Mag, a magazine based in the UAE, revealed on Tuesday results of a poll in which the Pakistan Tehreek-e-Insaf (PTI) came out on top from various political parties Pakistanis would vote for in the next general elections in 2023.
A total of 42,179 took part in the survey posted on the magazine's Twitter handle. While the Pakistan Muslim League-Nawaz (PML-N), Pakistan Peoples Party (PPP) and the Jamiat Ulema-e-Islam (JUI) failed to amass more than 15 per cent of the votes in the survey.
Last month, the party managed to gain a majority in the newly elected Gilgit-Baltistan Legislative Assembly after four independent lawmakers joined their ranks.
While the PPP cried foul over the results claiming the polls were rigged.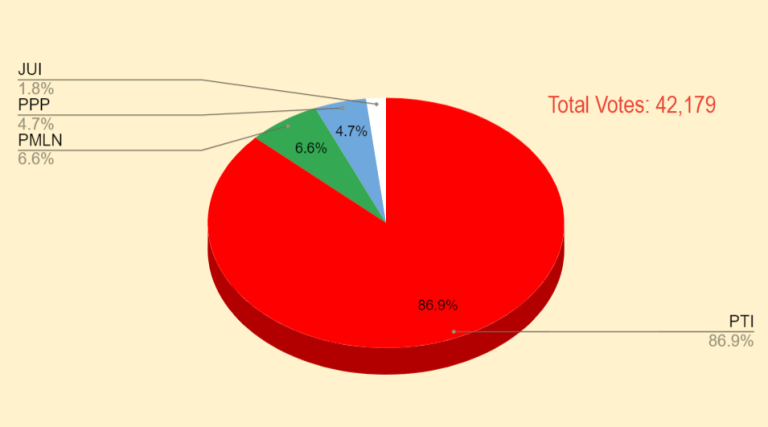 The legislative assembly election were held in the region on November 15. Voting was held on 23 constituencies, as election was postponed in one constituency because of the death of a candidate.
PTI won 10 seats, PPP bagged 3 and the PML-N gained two seats, while independent candidates returned successful in 7 constituencies.