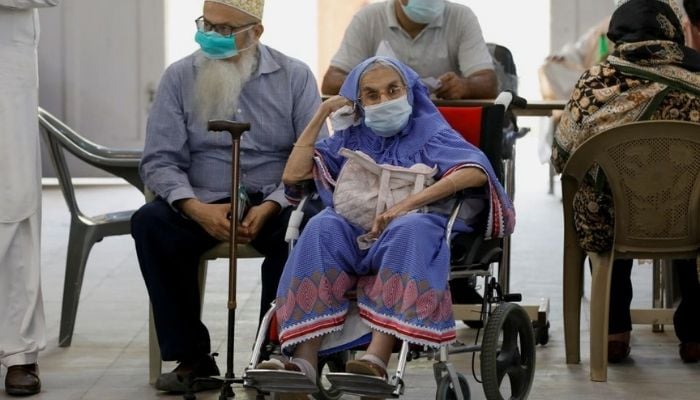 Pakistan recorded its highest number of COVID-19 deaths — 50 — in the last four months, taking the overall death toll to 29,601, the National Command and Operation's Centre (NCOC) data showed Wednesday morning.
The country last recorded a death count this high on October 5, 2021.
During the last 24 hours, the most deaths occurred in Sindh and Punjab and out of the 50 deaths, 24 people died on a ventilator.
A surge in the positivity ratio — from 5.34% recorded yesterday to 8.2% today — was also recorded.
The most recent data from the NCOC showed that 4,253 new infections were found after 51,749 COVID-19 diagnostic tests were done across the country in the last 24 hours. This placed the active number of cases at 86,262.
The new cases have pushed Pakistan's total coronavirus case count to 1,470,161.
At least 5,109 people who have recovered from the disease in the last 24 hours, which means there has been a steady rise in COVID-19 recoveries and that the total number of recoveries now stands at 1,354,298.
Vents occupied % (4 major areas)
Islamabad – 23%
Lahore – 20%
Peshawar – 19%
Multan – 14%
Oxygen beds occupied % (4 major areas)
Gujrat – 48%
Islamabad – 31%
Lahore – 25%
Bahawalpur – 25%
As many as 1,872 patients were admitted across the country in 640 hospitals with COVID-19 facility.