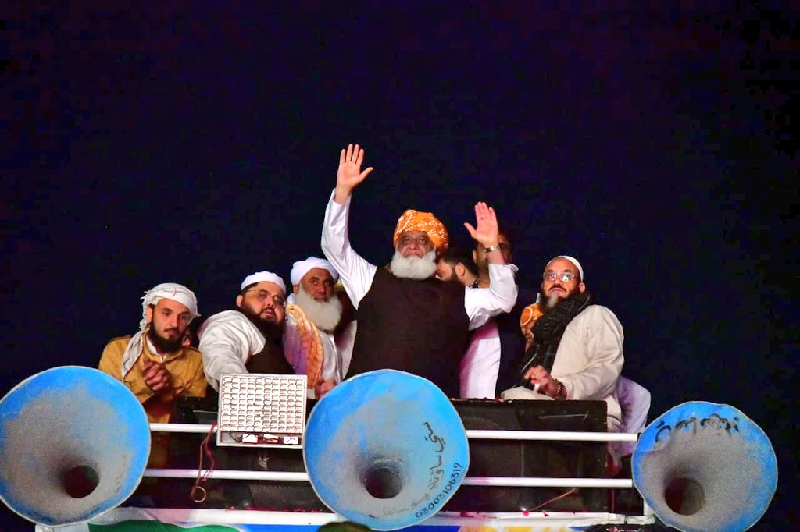 LAHORE: Shortly after Prime Minister Imran Khan delivered a searing speech against the opposition leaders accusing them of acting on foreign conspiracy orchestrated to topple him, the opposition leaders rubbished the allegations and asked the premier to produce evidence to support his claims.
PML-N Vice President Maryam Nawaz, addressing a rally of her own in Gujranwala, hit out at PM Imran for claiming he had "proof" of the conspiracy against his government, saying he should have revealed the "secrets" he decided to withhold during his speech.
The prime minister while addressing his party's power show titled Amr Bil Maroof claimed to be in possession of a letter that he said would prove his point. He waved the letter and said, "The letter I have is proof and I want to dare anyone who is doubting this letter. I will invite them off the record. We are getting threats. There are many things about the foreign conspiracy which will be shared very soon."
Reacting to the premier's claims, Maryam Nawaz asserted there was no international conspiracy and said that the prime minister should be ashamed of making such baseless claims. "Did the United States coerce your party's lawmakers to abandon you," she asked and said the efforts to oust PM Khan were rather prompted by his "incompetence, corruption and ego issues". "Why should they [the dissident lawmakers] bear the brunt of public's wrath directed against the government for its failure to deliver?"
The PML-N leader further recalled she did not hear the prime minister crying "foreign conspiracy" when he himself went abroad to meet the former US president and returned home trumpeting that he had won another World Cup. "Where was this [talk of] conspiracy when you were waiting for Biden's call?" she asked.
Maryam pointed out that the incumbent government was facing the fate it had created for itself, adding that Imran Khan's regime was ending in the same fashion in which it was formed.
Bhutto's 'mimicry'
Meanwhile, Pakistan Peoples Party (PPP) Secretary Information Faisal Kareem Kundi echoed the PML-N leader and quipped that a prime minister facing a case of foreign funding had the audacity to accuse others of an international conspiracy.
"What was Imran Khan trying to imply by waiving a letter: has any country ever written a letter to overthrow a prime minister?" he asked. He mocked the premier's failed attempt to mimic late Zulfiqar Ali Bhutto.
Fazl's diatribe
Pakistan Democratic Movement (PDM) chairman and Jamiat Ulema-e-Islam-Fazl (JUI-F) chief Maulana Fazlur Rehman also berated PM Imran after the former's marathon speech, saying the "hidden agenda" of the PTI government was to get Israel recognised.
Addressing a rally in Islamabad, the PDM chief said that Imran Khan wanted to abolish religious seminaries and this is the same agenda that was initiated during the tenure of former dictator Gen (r) Pervez Musharraf.
"The ruling party couldn't even fill their chairs despite paying people Rs5,000 to 10,000 to attend the rally," he added. The PDM chairman went on to say that he also wanted to make it clear to the foreign conspirators that, "you have left agents in the Islamic world but your agenda will never be fulfilled".
The US spent 15 years and used money through NGOs to mislead the new generation, he added.