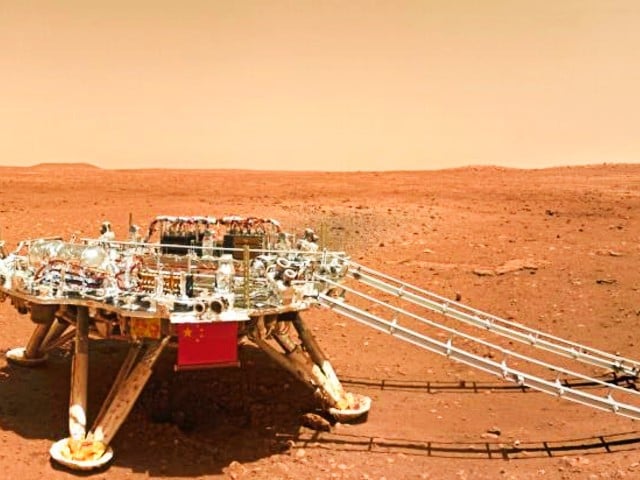 Perseverance and Curiosity are two of NASA's rovers exploring the planet Mars for signs of life and clues about its history. Through its Mars Sample Return Program, NASA is taking up the challenge to launch a rocket from the surface of Mars and bring back samples from the planet, despite environmental complications.
The mission will let Perseverance collect samples and leave them in sealed tubes on the planet for future rovers to come to collect them. Samples will be later, loaded onto ascent vehicles which will launch into orbit and release the samples to an orbiting aircraft bringing back the evidence to Earth. This will be the first rocket to be launched from another planet.
Bill Nelson, NASA administrator says, "This groundbreaking endeavor is destined to inspire the world when the first robotic round-trip mission retrieves a sample from another planet – a significant step that will ultimately help send the first astronauts to Mars. America's investment in our Mars Sample Return program will fulfill a top priority planetary science goal and demonstrate our commitment to global partnerships, ensuring NASA remains a leader in exploration and discovery."
NASA has partnered up with private companies like Lockheed Martin, in an effort to successfully carry out this mission. In the update posted on the site, NASA acknowledges the challenges they face in carrying out this mission, especially the rocket withstanding the harsh martian environment, the cold temperatures, dust, thin atmosphere, and insufficient oxygen. All technology being used for this mission will have to be compatible with one another and be able to carry out its specific job flawlessly.
The American space and aeronautics agency is aiming to launch the Sample Retrieval Lander in 2026, initiating the beginning of the mission. An associate administrator for science at NASA Headquarters in Washington, Thomas Zurbuchen, says that "We are nearing the end of the conceptual phase for this Mars Sample Return mission, and the pieces are coming together to bring home the first samples from another planet. Once on Earth, they can be studied by state-of-the-art tools too complex to transport into space."