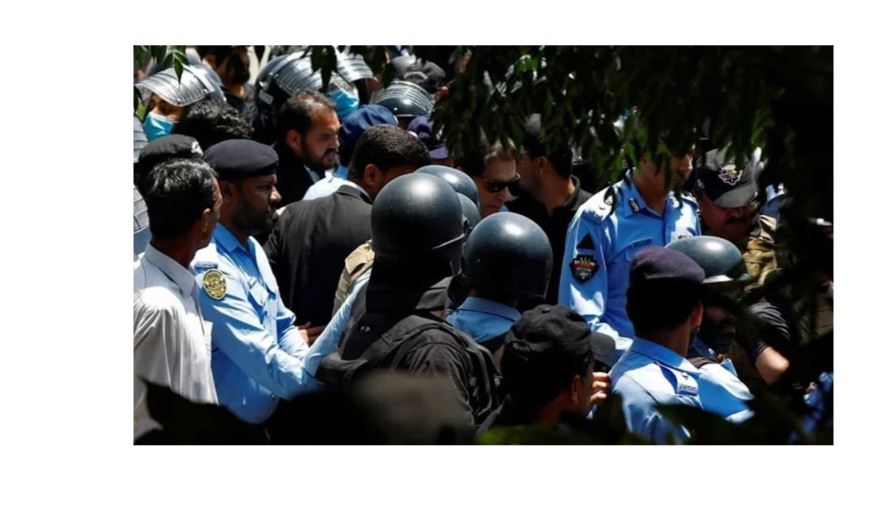 RAHIM YAR KHAN: Pakistan Tehreek-i-Insaf (PTI) Chairman Imran Khan on Sunday said that members of the Inter-Services Intelligence (ISI) and Military Intelligence (MI) should should sit on a commission headed by the Supreme Court to investigate rigging in the 2013 General Elections, reported.
While addressing a large public gathering in Rahim Yar Khan, the PTI chief said that 2013 General Elections were not conducted in a free and fair manner.
He said that the government should set up the commission to investigate alleged poll rigging by November 30.
"People from MI and the ISI should also sit on the commission," the PTI leader said.
He said that the commission should take six weeks to conduct its investigation and until then Prime Minister Nawaz Sharif should not resign.
"If the commission gives the decision that rigging took place, Nawaz Sharif has to hand in his resignation," Imran Khan said.
He also said that individuals found guilty of rigging should be put on trial under Article 6 of the Constitution.
Imran Khan said that if the government falls, then an impartial Election Commission needs to be formed and that all current members have to resign.
He said that former chief justice Tassaduq Hussain Jillani would be unacceptable as election commissioner because he would not be impartial.
"The election commissioner should be someone whom all the political parties of the country have reached a consensus on," Imran Khan said.
"We struggled a great deal for an independent judiciary, but it is still not impartial," the PTI leader said during his speech.
'I spent spent eight days in jail in Dera Gazi Khan for the independence of the judiciary," he said.
"A big fraud occurred during the 2013 elections," he said.
The PTI chairman also said in his speech that if he becomes prime minister all loans from the International Monetary Fund (IMF) would stop.
"People from other countries will come to Pakistan seeking work…If corruption is curbed then the cost of electricity would be halved," he said