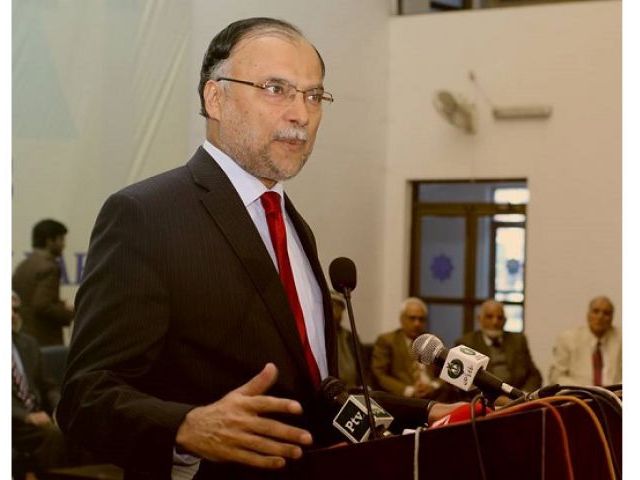 ISLAMABAD: Emphasising how electoral reforms are imperative before "even thinking about new elections", Federal Minister for Planning, Development and Special Initiatives Ahsan Iqbal on Tuesday announced the formation of a committee in parliament to begin the electoral reforms process.
"First we will make sure that the electoral reforms are done and then we will think upon the new elections," he said while talking to the media during his visit to National Center for Artificial Intelligence at the National University of Science and Technology (NUST)
He termed it a constitutional requirement to complete the delimitation process for which the Election Commission of Pakistan required around 6 to 7 months.
The newly inducted minister in the 37-member cabinet went on to say that the new coalition government would actively engage China to speed up various projects under the China Pakistan Economic Corridor (CPEC). "The government's top priority was to strengthen the country's economy as it was the only pre-requisite for its sovereignty."
Iqbal highlighted how he inaugurated the AI Center in 2018 to prepare the youth to adapt with the latest emerging technologies. "The artificial intelligence, automatic robotics, big data cloud, cyber security and applied mathematics were the driver sectors of the fourth generation industrial revolution.