Prime minister had followed 19 user handles including journalist Hamid Mir, ex-wife Jemima Goldsmith.
Prime Minister Imran Khan on Monday chose to hit unfollow on the 19 Twitter handles on his official account on the micro-blogging site. The premier has earlier chose to unfollow journalist Hamid Mir with rumours rife among netizens that the decision was taken amid rising criticism of the government by the anchor.
The others handles followed by PM Imran include organisations that he is heading himself such as the Pakistan Tehreek-i-Insaf, Shaukat Khanum and Namal.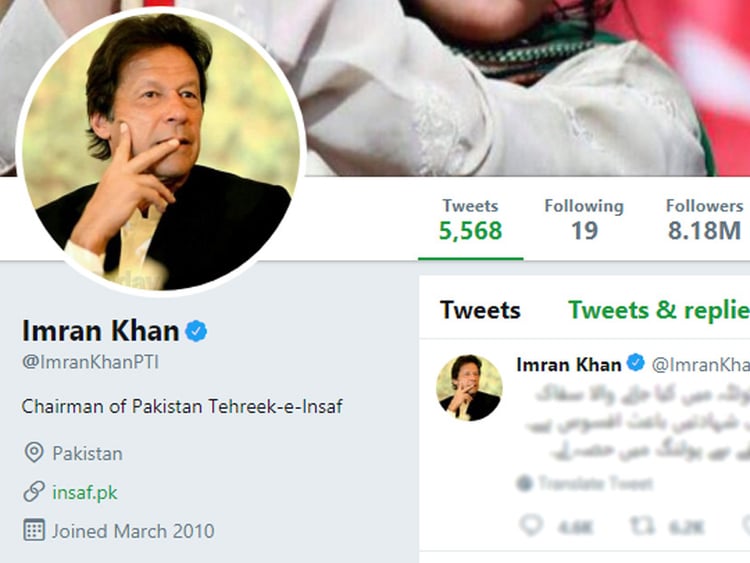 While he also follows Foreign Minister Shah Mahmood Qureshi, Education Minster Shafqat Mahmood and Human Rights Minister Shireen Mazari, as well as, fellow party leaders Asad Umar, Jahangir Khan Tareen and Naeem-ul-Haque.
PM Imran has almost 12.9 million followers on Twitter, with the most for a Pakistani on the micro-blogging site.