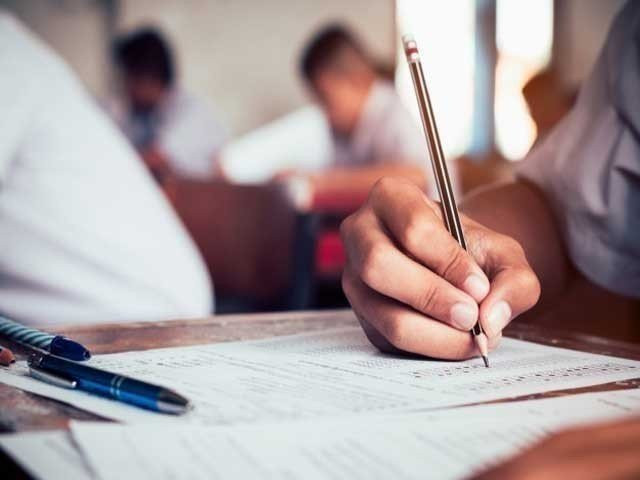 KARACHI: The Inter Board Committee of Chairmen (IBCC), a forum of heads of education boards in Pakistan, on Thursday allowed private students across the country to matriculate in science subjects in the same manner as permissible for students of Cambridge system.
Until now, student studying only in schools were allowed to sit in matric science exams and those wanting to appear as private students had limited choice of commerce and humanities subjects.
IBCC Secretary Dr Ghulam Ali Mallah, while confirming the decision taken decision in the IBCC, meeting told that from now onwards, any student can enrol in matriculation science from any board in Pakistan on private basis.
"We will issue a notification of the decision as soon as the minutes of this meeting are approved," he said, adding that the minimum age for enrolment in ninth grade has been reduced from 14 to 12 years.
The decisions were made on the first day of a two-day IBCC meeting in Abbottabad on Thursday.
It should be noted that Dr Nasir Ansar, Chairman Ziauddin University Examination Board, had recommended that private students should also be allowed to take matriculation and intermediate examinations from science subjects like it were permissible for the Cambridge students.
Dr Mallah said for the time being the decision would only be implemented for the students studying in matric but a committee has been formed to provide the same opportunity for the intermediate students.
"The committee will present its recommendations in this regard at the next meeting," he added.
In addition, IBCC has also permitted that the relevant educational boards will provide writers to the blind students for their assistance during examinations.