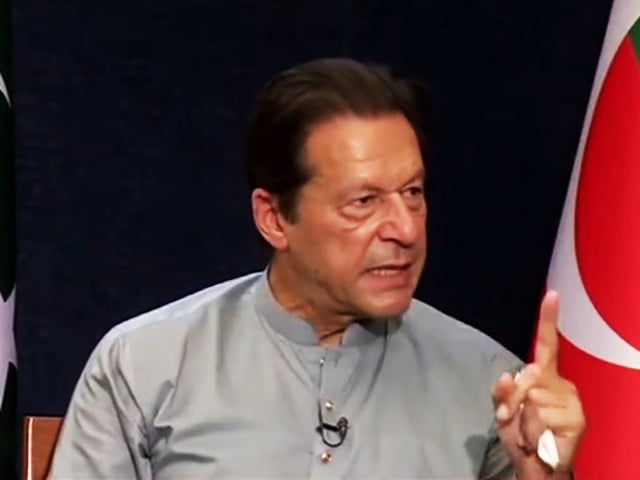 ISLAMABAD: The opposition Pakistan Tehreek-e-Insaf (PTI) and its ally, the Awami Muslim League (AML) criticised the federal budget, unveiled in the National Assembly on Friday, criticising a cut in development funds for former tribal areas and opening the gates of flood of inflation.
Former prime minister and PTI Chairman Imran Khan lashed out at the government for slashing funds of Khyber-Pakhtunkhwa's tribal districts in the budget 2022-23, saying the move showed "incompetence and ill-intent of the government of crooks".
The PTI chief said his government had allocated Rs131 billion for the ex-Fata region, whereas the incumbent coalition government led by the Pakistan Muslim League-Nawaz (PML-N) budgeted only Rs110 billion and reduced developmental funding.
"Given the special needs of tribal districts, my govt had increased their funding by 3x [times] to Rs131 bn. Imported Govt has budgeted only Rs110bn, reduced development funding, 0 allocation for displaced persons & 0 increase in current budget," he said in a tweet.
K-P Finance Minister Taimur Khan Jhagra also slammed the federal government, saying that reduction was inexcusable and unacceptable. "The frozen current budget grant of 60 bln does not cover the outgoing year's pay and operational costs," he said in a separate tweet.
Meanwhile, former interior minister Sheikh Rashid wrote on social networking site Twitter that the "imported government", despite allowing a flood of inflation in the country, could not appease the International Monetary Fund (IMF).
"These people had come to destroy the country's economy," Rashid said, adding that he supported the protests called by the Jamaat-e-Islami and the Awami Tehreek against inflation. "In Shahbaz's government, people are dying because of load-shedding and inflation."