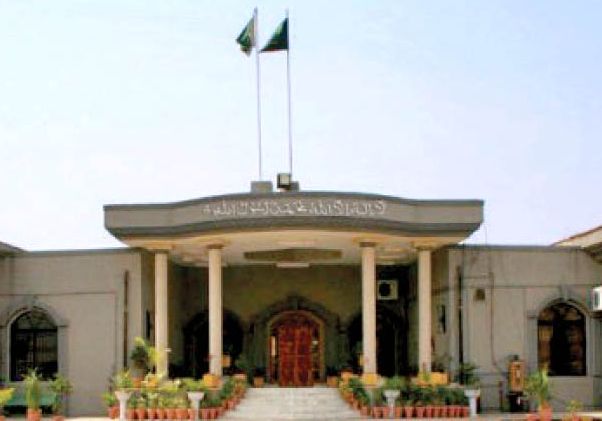 ISLAMABAD: Islamabad High Court (IHC) Chief Justice Athar Minallah sought a response on Monday from Pakistan Tehreek-e-Insaaf (PTI) chairman and former prime minister Imran Khan over whether he had confidence over the courts or not.
CJ Minallah's order came during the hearing of the petition, filed by former information minister Fawad Chaudhry, challenging the registration of blasphemy cases against the PTI leadership.
The IHC CJ refused to conduct the hearing, stating that the advocate, Faisal Chaudhry, must first ask the party leadership whether they trusted the court.
"The narrative that the Supreme Court and the high courts are compromised is still being spread," Justice Minallah observed. "This court can work for 24 hours a day," he said, asking if the petitioner had any objection with the court that the court may look into.
He added that the petitioners had till tomorrow (Tuesday) to provide a response. "If you don't trust the court, let me know," the IHC CJ stated.
CJ Minallah criticised the rhetoric of the ousted government, reminding that it was the same court that provided relief to the PTI at 11pm during the 2014 sit-in.
"If you have the slightest doubt that the high court and the Supreme Court were compromised, let me know," the high court justice reiterated.
The chief justice also questioned the "irresponsible reporting", saying that "some analysts created an atmosphere that a martial law was imminent."
He further censured the PTI for flaming doubts on the country's institutions when Imran questioned courts opening at night
Responding to the IHC CJ's remarks, PTI's counsel Faisal Chaudhry said that he would again ask the petitioner if they wanted to withdraw the petition from the IHC.
Chief Justice Athar Minallah continued to lambast the PTI stating that they did not have confidence in the courts and were telling the public that the courts had been compromised.
In efforts to prompt a response, the CJ stated, "Imran Khan is constantly questioning the court, do Imran Khan and PTI not trust the court