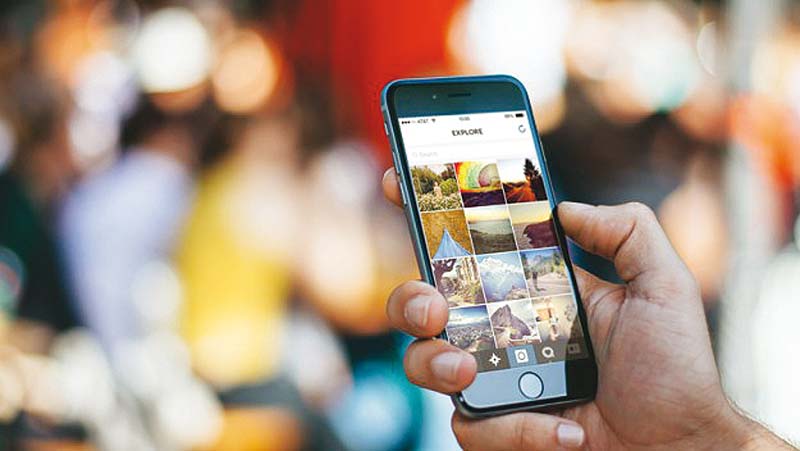 Instagram uses your personal information and activity from the platform and Facebook to show ads that you might be interested in. The Stories feature of the platform is a vital tool for Instagram to throw out adverts to users when you least expect it. Here is what we suggest you do to limit the control Instagram has over tracking your activity online.
Even though Facebook has never released figures to show how much Instagram makes in a year, it has been estimated that it made $20 billion in 2019 in advertising revenue alone. The company tracks your every activity, including how much time you spent looking at a post so that it can use the data to show advertisements to your liking. It also tracks your activity to ensure security, detect suspicious login attempts, and identify bug fixes using Crash reports from your personal data. 
While you can't completely stop the social media platform from tracking your activity, you can, however, limit the data that is collected and the types of advertisements you will see. One way is to delete some of your data stored in the app, by tapping the Security option in Settings, you can download all the data Instagram has stored. The data might include password changes, email addresses, phone numbers, and details about how you use the app, which include 25 categories. These might range from interactions with other people's stories, hashtags you follow, and changes you have made over the years to your bio.
You can delete the information stored up through the Security menu, but it will only be deleted locally, Instagram will still have its own stored data. It warned its users once that, "Keep in mind that clearing your search history is temporary, and that searches you clear may reappear in your history after you search for them again."
You can even delete the contacts uploaded to Instagram from your phone, which the platform uses to provide friend suggestions and build its data around your social activity. However, this will not stop contacts from being uploaded by your phone again, but you can turn it off in your phone settings.
A second way to limit what data Instagram has access to is by not granting the company permission to your location. By default, the app has its location turned off, but users sometimes turn it on inadvertently when you add a location to stories or posts. This has to be changed, not through the app but via your phone settings, where you instruct your phone not to grant Instagram access to your location data.
Facebook and Instagram collect user data to provide specific ads that it knows users will like. Facebook's Pixel which is a tiny piece of code, collects data on people visiting different sites and links it to the identifier. The data is used to show you ads tailored to what you're already looking for. Facebook's data policy says, "Advertisers, app developers, and publishers can send us information through Facebook Business Tools that they use, including our social plugins (such as the Like button), Facebook Login, our APIs and SDKs, or the Facebook pixel."
In the Settings tab on Instagram, you can look at your ad activity information which will show you the ads you interacted with, the comments and likes you made on specific posts, and watching videos or stories. If you don't like a specific ad that was suggested you can hide it, by clicking on the three dots in the corner, or report it if it breaks the social media platform's policy.
To control ad activity, you will need to go to Facebook and change the Preferences settings, which will apply to both the social media apps. The ad preference page will display your interests, companies that have uploaded information about you, how ads are targeted, ad settings, and ads you've hidden. In the business section, you can stop businesses who have uploaded information about you to stop showing you ads. In Ad Settings, you can stop product ads from getting information about you from other websites and services you have visited.
While it hasn't been confirmed officially, there may a chance that the platform is using your microphone to record conversations, so that the next time you use the app, you get the ad to the very product you had just been discussing. This might be a coincidence as well, and Facebook has said that it blocks brands from advertising based on data collected using the mic. Just to be on the safe side, you can go on to the Settings on your phone, to disable the permission granting access of the microphone to Instagram.
The last suggestion to stop Instagram from tracking your activity is to quit the application once and for all. The company says, "When you delete your account, your profile, photos, videos, comments, likes, and followers will be permanently removed."