PESHAWAR: Former bureaucrat Azam Khan was named caretaker chief minister by Khyber Pakhtunkhwa Governor Haji Ghulam Ali on Saturday.
Following a surprising nomination of Azam Khan for the job by departing Chief Minister Mahmood Khan and the head of the opposition, Akram Khan Durrani, on Friday, the governor issued the order.
I, HAM GHULAM ALI, the Governor of Khyber Pakhtunkhwa, hereby name Mr. M. Azam Khan as the Caretaker Chief Minister of Khyber Pakhtunkhwa, in line with Clause (IA) of Article 224 of the Constitution of the Islamic Republic of Pakistan 1973.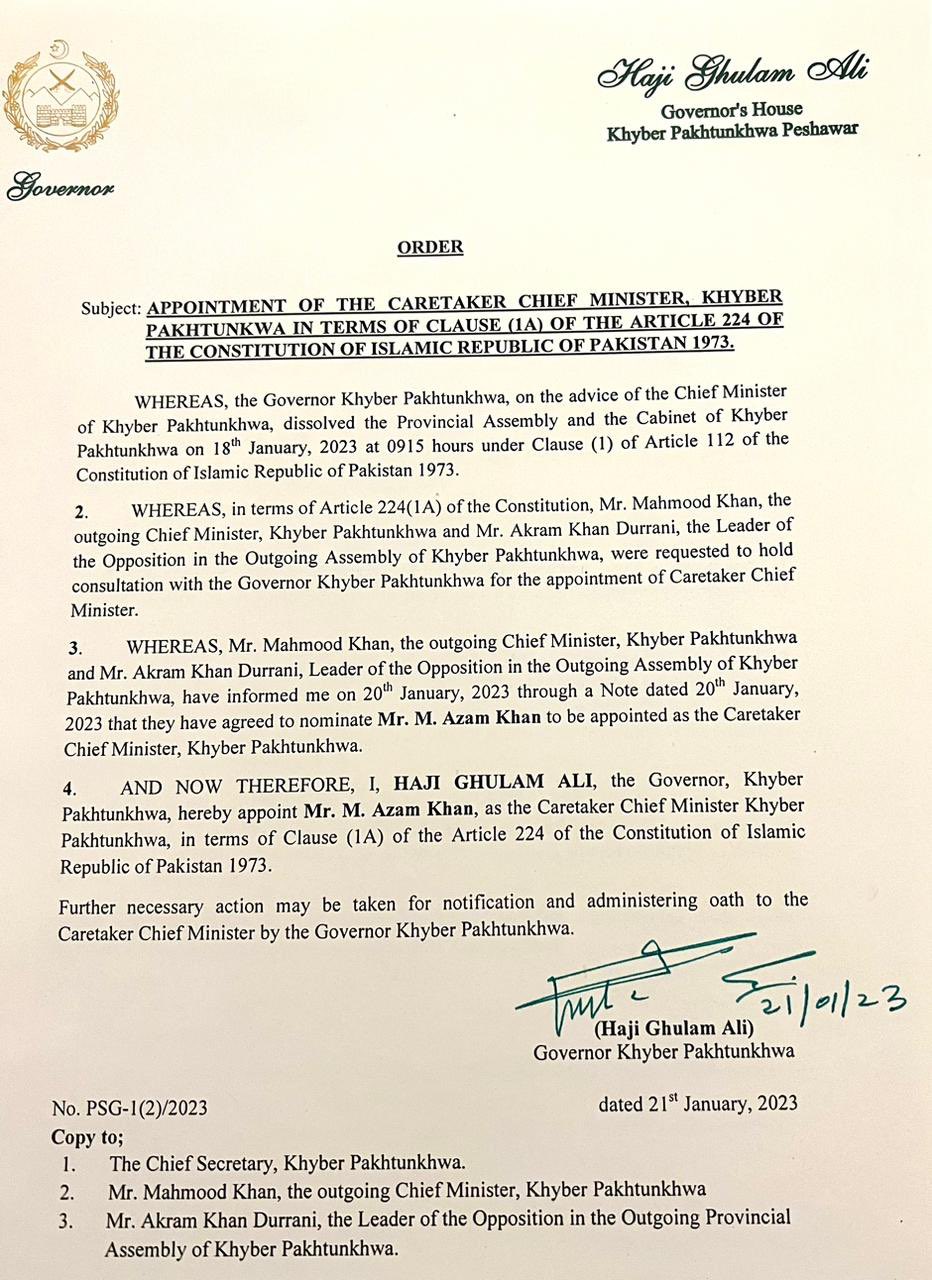 Portfolio
As a civil servant in the Pakistani government, Muhammad Azam Khan has had a long and illustrious career.
He previously held the positions of KP Minister for Finance, Planning and Development Department, Federal Secretary Ministry of Petroleum and Natural Resources, and Federal Secretary Ministry of Religious Affairs.
He had previously held significant roles in the KP government, including Chief Secretary and Secretary of various ministries. Mr. Khan attended the University of Peshawar for his undergraduate studies before completing his barrister-at-law requirements at Lincoln's Inn in London.