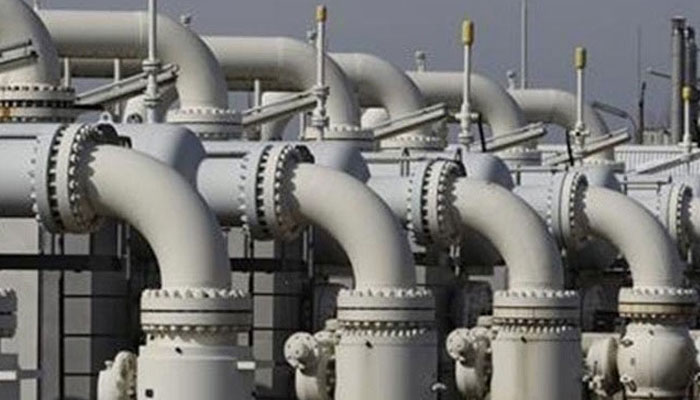 KARACHI: Expressing his disappointment over the suspension of gas supply to non-export oriented industries Federation of Pakistan Chambers of Commerce and Industry (FPCCI) President Mian Nasser Hyatt Maggo Monday urged PM Imran Khan to intervene in the matter and help save the industry.
In a statement, Nasser Hyatt Maggo asked the government to immediately roll out help for industries against gas suspension that has enraged businesses at what they see as government incompetence and its 'criminal negligence.
Suspension of gas supply to non-export-oriented industries would result in the losses of billions of rupees, he added.
"Why no preemptive arrangements were made; while everyone in the government knew well that there will be a huge gas shortage in the winter months," he added.
Maggo regretted that only 10 cargoes of LNG are coming in December 2021 as compared to 12 in December 2020.
"The delayed tendering has proven to be extremely expensive and resulted in less than required offers; and, that too, on a very high rate." FPCCI president said only 886 MMCFD of LNG will be imported in December 2021 and only 950 MMCFD in January 2022, which is 27% less than the LNG imports in December 2020 and January 2021, respectively.
"The responsibility and liability lie with the government for the criminal negligence for practicing delay and procrastination in issuing LNG cargoes once again," he added "Had the tenders were issued in a planned, coordinated, and timely manner, there would have been no shortage by now."
Maggio said FPCCI time and again raised gas shortages issue; and, "still industries have to endure gas suspension several times in every single year". 
"Had the government come to FPCCI for a consultative process on the issue, we would have provided the guidelines to successfully forfend the gas crisis in a win-win mechanism."
FPCCI president questioned that why the government does not issue enough LNG import licenses to commercial importers to bridge the gap? "Instead, it keeps mismanaging the gas supplies to the industries."
He sought the immediate and direct intervention of Prime Minister Imran Khan to save the industrial backbone of Pakistan and proposed that, "though difficult, the PM should consider the option of spot tendering with the help of friendly countries".
"FPCCI strongly demands immediate steps to restore gas supply to industries; and, take other remedial & compensatory measures to avoid closure of industrial units and loss of millions of jobs in the non-export oriented industries for the working class of Pakistan, which lives paycheck to paycheck every month," Maggo added.